Taking a First Step Toward Understanding
17 Jan 2020 — 1 min read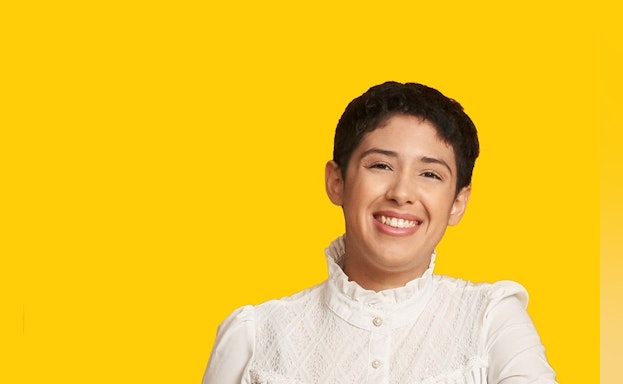 This piece originally appeared as a Volunteer Spotlight Story in AFSP's 2019 Annual Report. For other inspiring and emotional Volunteer Spotlight Stories, and to learn more about our exciting work, visit afsp.org/2019report.
Jan. 17, 2020 - Victoria Gonzalez was first inspired to join the fight for suicide prevention in 2015 after participating in an AFSP Out of the Darkness Community Walk in New York City. She is a proud advocate for mental health and founded the first Out of the Darkness Campus Walk at Pace University in 2017. The walk connected over a hundred students struggling with mental health, survivors of suicide loss, and allies together to end the shame sometimes associated with suicide, and raise funds to save lives. Pace University has continued hosting the Campus Walk in the years since.
Victoria's involvement with AFSP's Walks led her to join AFSP's local New York City chapter's Community Walk Committee. She has also been trained in AFSP's Talk Saves Lives educational program, enabling her to train others and spread knowledge of what everyday people can do to save lives.
Working with impassioned volunteers and reaching others who don't yet know the warning signs of suicide, and how it can be prevented, has taught her that communities can be moved to action if one person takes that first step.
To learn more about our exciting work and read other Volunteer Spotlight Stories, see our 2019 Annual Report.