The American Foundation for Suicide Prevention Appoints New Members to its National Board of Directors
23 Jan 2023 — 3 min read
By AFSP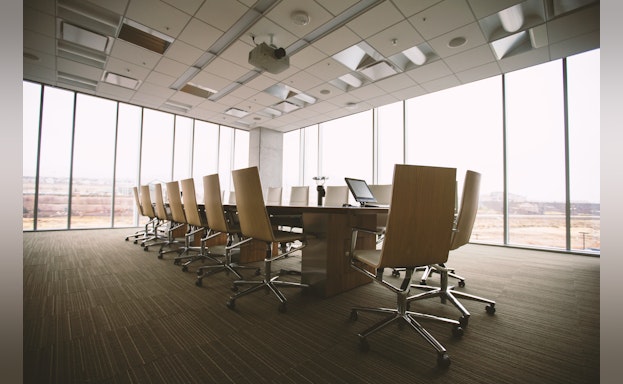 NEW YORK, NEW YORK (January 23, 2023) - The American Foundation for Suicide Prevention (AFSP) is pleased to announce the appointment of new members to its National Board of Directors as well as the appointment of current members to new roles. AFSP is the nation's largest suicide prevention organization that gives those affected by suicide a nationwide community empowered by research, education, and advocacy to take action.
"Suicide is one of our nation's leading, yet preventable causes of death. It's through the leadership and dedication of those who serve on the national board that we will continue advancing suicide prevention in our country," said AFSP Chief Executive Officer Robert Gebbia. "We would like to congratulate our new National Board of Directors members and thank them for volunteering their time, expertise, and passion to save lives and bring hope to those affected by suicide. Further, these new members increase the board's diversity so we can ensure all voices are represented as AFSP works to realize its mission."
Four new members are joining the National Board of Directors in 2023 bringing the total membership to 29 with each member serving at least one three-year term.
Newly elected members:
Mark Baer, Chief Executive Officer at Crowe LLP
Tami Benton, M.D., Professor in Psychiatry, Perelman School of Medicine at the University of Pennsylvania; Psychiatrist-in-Chief & Chair of the Department of Child and Adolescent Psychiatry and Behavioral Sciences, Director of Child and Youth Suicide Center at the Children's Hospital of Philadelphia
Jeryn Jacobs
Scott Rising, Senior Content Marketing Manager at LinkedIn
The election of these new members took place in December of 2022.
Current members appointed to new positions:
Jim Compton became Chair of the Nominating and Governance Committee after serving as Chair of the Board
Nina Gussack, Senior Council at Troutman Pepper, became Treasurer after serving as a Director
Gretchen Haas, Associate Professor of Psychiatry at University of Pittsburgh, became President after serving as Chair of the Scientific Council
Ray Paul, Jr. became Chair of the Board after serving as Vice Chair and Secretary
Naomi Simon, Professor, Department of Psychiatry at NYU Grossman School of Medicine, Vice Chair for Research Faculty Development and Mentorship, Department of Psychiatry, Director, Anxiety and Complicated Grief Disorders, Senior Advisor, Steven A. Cohen Military Family Clinic; became Chair of the Scientific Council after serving as a Director
Ed Stelmakh, Chief Financial Officer and Chief Operations Officer at OptimizeRX; became Chair of Development after serving as Treasurer
Christopher Thomas, Co-Founder & CEO of The Defensive Line; became Secretary after serving as a Director
Members completing their term:
Christopher Epperson, Director and Owner of Soul Shop™
Maria Oquendo, M.D., Chair, Department of Psychiatry, Ruth Meltzer Professor of Psychiatry and Psychiatrist-in-Chief at University of Pennsylvania Medicine
Kelly Posner, Ph.D., Clinical Professor of Medical Psychology, Columbia University Medical Center
The organization thanks these outgoing Board members for their service.
###
The American Foundation for Suicide Prevention is dedicated to saving lives and bringing hope to those affected by suicide, including those who have experienced a loss. AFSP creates a culture that's smart about mental health through public education and community programs, develops suicide prevention through research and advocacy, and provides support for those affected by suicide. Led by CEO Robert Gebbia and headquartered in New York, with a public policy office in Washington, DC, AFSP has local chapters in all 50 states including Puerto Rico, with programs and events nationwide. Learn more about AFSP in its latest Annual Report, and join the conversation on suicide prevention by following AFSP on Facebook, Twitter, Instagram, and YouTube.
Media Contact: Kate Cammell, PR Manager, (212) 363-3500 ext. 3006, [email protected]