Soul Shop™ for Black Churches Initiative Honored by The Anthem Awards
28 Feb 2023 — 5 min read
By AFSP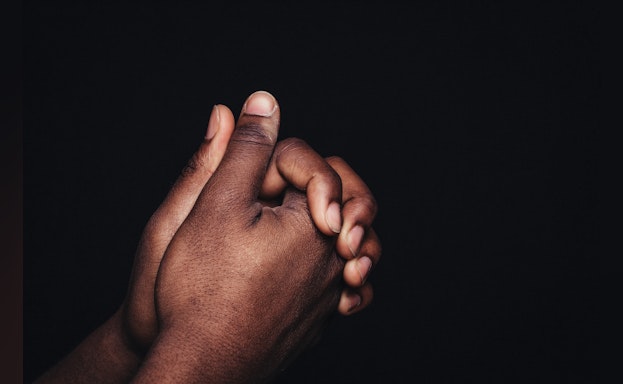 New York, NY (February 28, 2023) – The American Foundation for Suicide Prevention (AFSP), the nation's largest suicide prevention organization, announced today that Soul Shop™ for Black Churches, a Soul Shop™ Movement training co-developed by AFSP, has won two Anthem Awards. The Anthem Awards, launched by The Webby Awards in 2021 to honor social impact work across the globe, recognized Soul Shop™ for Black Churches as a Gold Anthem Winner in the Partnership or Collaboration category and the Silver Anthem Winner in the Networking or Community Organization category.
Soul Shop™ Movement is an organization equipping faith community leaders and other people of faith to save lives and bring hope to those impacted by suicidal ideation. Soul Shop™ for Black Churches is a culturally relevant training to help faith leaders address suicide, a leading cause of death within the Black community. This training addresses the role of societal discrimination in suicide rates among Black and brown young people, challenges of and ideas for engaging issues of mental health and suicide in Black churches, as well as resources for faith leaders to address the mental health needs of those they serve.
Though still in its initial stages, AFSP has already seen a steady demand for workshops since its launch in August 2022. With five workshops held to date, the program has reached approximately 100 pastors in four states and has received more than 25 additional inquiries for training. To hear more from Victor Armstrong, Soul Shop™ Movement's director for Black churches and AFSP North Carolina board member, see here.
"The Soul Shop™ Movement is thrilled that Soul Shop™ for Black Churches is being recognized for the amazing program that it is," said Soul Shop™ Movement Executive Director Michelle Snyder. "Given the centrality of the church in Black communities, finding ways to engage faith communities in the conversation of suicide prevention is opening doors and producing fruit that has exceeded our expectations. It is being cheered on and directed by an excellent team and we expect it to reach great heights."
"We're honored to be recognized for the work we've done alongside Soul Shop™ to address the inequities that exist for members of the Black community who are struggling or impacted by a suicide loss," said AFSP Chief Executive Officer Robert Gebbia. "Soul Shop™ for Black Churches is one of the many initiatives we've co-developed and prioritized to provide culturally relevant suicide prevention education to diverse communities, and we remain dedicated to expanding our work and making mental health resources available for everyone in our communities."
Winners for the 2nd Annual Anthem Awards were celebrated at the Winners Celebration on February 27 in NYC. Fans will be able to hear from social impact leaders and their hallmark speeches at www.anthemawards.com.
The Anthem Awards was launched in response to the prevalence social good has taken within the national conversation and cultural zeitgeist in recent years. The 2nd Annual competition received nearly 2,000 entries from 43 countries worldwide. By amplifying the voices that spark global change, the Anthem Awards are defining a new benchmark for impactful work that inspires others to take action in their communities. A portion of program revenue will fund a new grant program supporting emerging individuals and organizations working to advance the causes recognized in the 2nd Annual Anthem Awards.
"Since launching this platform in June of 2021, we have seen that social change has emerged as a dominant force in mainstream culture," said Anthem Awards Managing Director Jessica Lauretti. "The sheer number, breadth and overall quality of the entries shared with us in the 2nd Annual Awards is a testament to the strength of this growing movement and demonstrates an enduring commitment to the work that is both humbling and inspiring to see. From the war in Ukraine, to protests in Iran and the ongoing battle for equality here at home in the States, the call for change not only perseveres but is a growing global chorus."
Anthem Winners are selected by the International Academy of Digital Arts and Sciences. Members include: Nicholas Thompson, CEO, The Atlantic, Christina Swarns, Executive Director, Innocence Project, Zarna Surti, Global Creative Director, Nike Purpose, Maurice Mitchell, National Director, Working Families Party, Lindsay Stein, Chief Purpose Office, Tombras, Jennifer Lotito, President & Chief Operating Officer, (RED), Lisa Sherman, President & CEO, The Ad Council, Emily Barfoot, Global Brand Director Dove, Unilever, Trovon Williams, Senior Vice President of Marketing and Communications, NAACP, Roma McCaig, Senior VP of Impact, Clif Bar, Michelle Egan, Chief Strategy Officer, NRDC, Dinah-Kareen Jean, Senior Manager, Social Innovation, Etsy, Sarah Kate Ellis, President & CEO, GLAAD, Jad Finck, Vice President of Innovation & Sustainability, Allbirds, Christopher Miller, Head of Global Activism Strategy, Ben & Jerry's, Shayla Tait, Director of Philanthropy The Oprah Winfrey Charitable Foundation.
About American Foundation for Suicide Prevention (AFSP):
The American Foundation for Suicide Prevention is dedicated to saving lives and bringing hope to those affected by suicide, including those who have experienced a loss. AFSP creates a culture that's smart about mental health through public education and community programs, develops suicide prevention through research and advocacy, and provides support for those affected by suicide. Led by CEO Robert Gebbia and headquartered in New York, and with a public policy office in Washington, D.C., AFSP has local chapters in all 50 states including Puerto Rico with programs and events nationwide. Learn more about AFSP in its latest Annual Report, and join the conversation on suicide prevention by following AFSP on Facebook, Twitter, Instagram, and YouTube.
About The Anthem Awards:
Launched in 2021 by The Webby Awards, The Anthem Awards honors the purpose & mission-driven work of people, companies and organizations worldwide. By amplifying the voices that spark global change, we're defining a new benchmark for impactful work that inspires others to take action in their own communities. The Anthem Awards honors work across seven core causes: Diversity; Equity & Inclusion; Education; Art & Culture; Health; Human & Civil Rights; Humanitarian Action & Services; Responsible Technology; and Sustainability, Environment & Climate. Founded in partnership with the Ad Council, Born This Way Foundation, Feeding America, Glaad, Mozilla, NAACP, NRDC, WWF, and XQ.
Find The Anthem Awards Online:
Website: anthemawards.com

Facebook: facebook.com/anthemawards

Twitter:@anthemawards

Instagram: @anthemawards

LinkedIn: The Anthem Awards

YouTube: wbby.co/anthem-youtube
About The Webby Awards:
Hailed as the "Internet's highest honor" by The New York Times, The Webby Awards is the leading international awards organization honoring excellence on the Internet, including Websites; Video; Advertising, Media & PR; Apps, Mobile, and Voice; Social; Podcasts; and Games. Established in 1996, The Webby Awards received more than 13,500 entries from all 50 states and 70 countries worldwide this year. The Webby Awards are presented by the International Academy of Digital Arts and Sciences (IADAS). Sponsors and Partners of The Webby Awards include Verizon, WP Engine, YouGov, Brandlive, Canva, NAACP, KPMG, Fast Company, Wall Street Journal, MediaPost, Podcast Movement, and AIGA.
MEDIA CONTACT: Kate Cammell, PR Manager, (212) 363-3500 ext. 3006, [email protected]