The American Foundation for Suicide Prevention to Honor Outstanding Researchers
May 1, 2023 – 4 min read
By AFSP NEW YORK (May 1, 2023) – The American Foundation for Suicide Prevention (AFSP), the largest private funder of suicide prevention research in the world, will honor its 2023 Lifetime and Annual Research Award recipients at its Gala on May 4 in New York City. The honorees include powerhouse mental health and suicide prevention researcher, Madelyn Gould, Ph.D., MPH, who will be recognized with the Lifetime Achievement Award, and global expert in the field of suicide prevention and self-harm, Rory O'Connor, Ph.D., FRSE, FAcSS, who will be recognized with the Annual Research Award for his studies to help understand how a person shifts from suicidal thought to suicidal behavior.  
"With suicide prevention in the forefront as a public health imperative, highlighting the contributions of researchers who have played pivotal roles in suicide prevention is essential," says Dr. Jill Harkavy-Freidman the senior vice president of research at AFSP. "It is through research that we are learning about how to save lives and bring hope to those who are affected by suicide.  Research findings underlie most suicide prevention efforts including public education, clinician training, advocacy and support for survivors of suicide loss. Dr. Gould and Dr. O'Connor are outstanding role models as we continue to grow the field of suicide prevention research."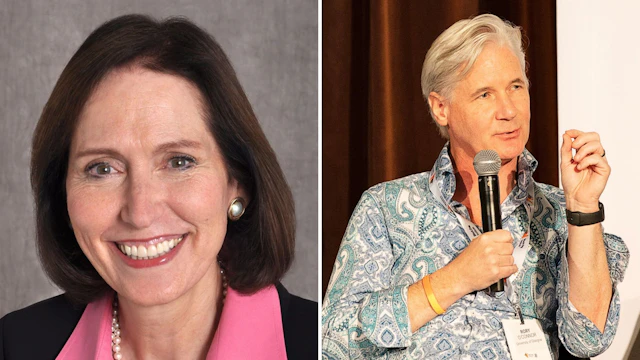 Dr. Madelyn Gould, AFSP's Lifetime Achievement Award recipient, is an internationally respected mental health and suicide prevention researcher. She is an endowed Professor of Epidemiology in Psychiatry at Columbia University Irving Medical Center. Over the past four decades, Dr. Gould has contributed extensive research to deepen our understanding of youth mental health and suicide prevention. She changed the conversation when she demonstrated that talking about suicide in schools does not create suicidal behavior and, in fact, is associated with decreasing distress. Over the course of her decades-long career, Dr. Gould's applied clinical epidemiologic research has laid the groundwork for many state, national, and international suicide prevention programs. 
Her leading research on the effect of media coverage on suicide contagion has contributed to the adoption of global standards in safe news reporting. 
Her ongoing evaluation of suicide crisis interventions – including telephone and texting – played an important role in informing the groundbreaking designation of 988 as the national number for suicide prevention and mental health crisis response. She has repeatedly demonstrated that crisis phone lines are helpful to people in crisis. 
Dr. Gould is an AFSP Scientific Advisor and a member of AFSP's Scientific Council. She has also received grants from AFSP, including a Distinguished Investigator Grant Award in 2001, and an Annual Research Award in 2006. She has served as a member or consultant on numerous state and federal suicide prevention initiatives, including as a Leadership Consultant on the Surgeon General's Working Group for the development of the first National Suicide Prevention Strategy.  Recently, she helped provide safety guidance on AFSP's forthcoming "Talk Away the Dark" PSA video.  
Dr. Gould's research has been published in prestigious journals, including: The New England Journal of Medicine, Archives of General Psychiatry, Journal of the American Medical Association, Lancet Psychiatry, and Lancet Child and Adolescent Health. She has served as the Principal Investigator or co-Investigator on over 25 federally funded grants from the National Institute of Mental Health (NIMH), Centers for Disease Control (CDC), and Substance Abuse and Mental Health Services Administration (SAMHSA). 
Rory O'Connor, Ph.D., FRSE, FAcSS, AFSP's Annual Research Award recipient, is a global expert in the field of suicide and self-harm and leads the Suicidal Behaviour Research Lab at Glasgow, one of the leading suicide and self-harm research groups internationally. His Integrated Motivational-Volitional (IMV) Model of Suicidal Behaviour provides a framework for how a person shifts from suicidal thought to suicidal behavior. His model has helped stimulate research focusing on the development of interventions for near-term suicide risk, the moment when people are in a crisis. His recent award-winning book, When It Is Darkest: Why People Die by Suicide and What We Can Do To Prevent It, provides a wealth of meaningful information for suicide prevention. Dr. O'Connor's generosity in mentoring has helped to grow a more robust research community.
Dr. O'Connor has published extensively concerning the psychological processes which contribute to suicidal behavior and self-harm. He is co-author of Understanding Suicidal Behaviour, co-editor of The Routledge Major Works Series on Suicide, and co-editor of The International Handbook of Suicide Prevention. His research has been so frequently cited that he was named in the 2022 ISI Highly Cited Researchers list, which ranks researchers in the top 1% for citations in their field. 
Dr. Rory O'Connor has many influential and prestigious appointments. He joined the University of Glasgow in Scotland in 2013, where he is Professor of Health Psychology. He is President of the International Association for Suicide Prevention and Past President of the International Academy of Suicide Research. He is an AFSP Scientific Advisor. He is also a Trustee of MQ Mental Health Research, and of James' Place, an organization that offers life-saving support to men experiencing suicidal crisis in Liverpool and London. 
Learn more about how research has impacted the field of suicide prevention. 
###
The American Foundation for Suicide Prevention is dedicated to saving lives and bringing hope to those affected by suicide, including those who have experienced a loss. AFSP creates a culture that's smart about mental health through public education and community programs, develops suicide prevention through research and advocacy, and provides support for those affected by suicide. Led by CEO Robert Gebbia and headquartered in New York, with a public policy office in Washington, DC, AFSP has local chapters in all 50 states including Puerto Rico, with programs and events nationwide. Learn more about AFSP in its latest Annual Report, and join the conversation on suicide prevention by following AFSP on Facebook, Twitter, Instagram, and YouTube.
Media Contact: PR, [email protected]