The Front of the Line
14 Jan 2020 — 2 min read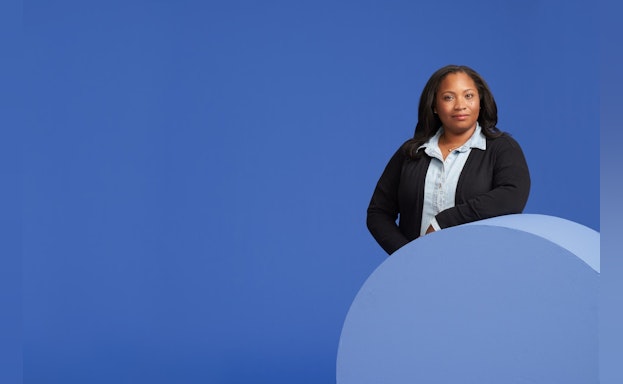 This piece originally appeared as a Volunteer Spotlight Story in AFSP's 2019 Annual Report. For other inspiring and emotional Volunteer Spotlight Stories, and to learn more about our exciting work, visit afsp.org/2019report.
Jan. 14, 2020 - I got involved with AFSP as a result of losing my brother to suicide in 2004. Johnny died just after the Super Bowl came to Houston. The whole family had gathered together that weekend. We certainly didn't expect we would be losing Johnny two weeks later.
We really struggled with trying to understand his death. I went through my first bout of major depression and had suicidal thoughts, as well. My son and husband helped to pull me through that.
Very early in my grief, I went to seek help, and of course, the first place I went to was church. I needed to understand if my brother was in heaven or hell. I told the receptionist, "I've just lost my brother, and I would like to speak with the pastor, because I'm worried about my brother's spirit. I'm also worried about myself because now I'm depressed, and I'm having these thoughts, and I don't know what to do." And she said to me, "I don't think we handle those kind of problems."
Once I started to recover, by going to counseling, and getting help, I got involved with AFSP because I wanted to know more. I didn't know where to go to get information about suicide. I didn't know who to ask. All I kept hearing in the African-American community was that black people didn't do this. But I knew my brother couldn't be the only black man to have ever died by suicide.
Several years down the line, I did a speaking engagement at a church, sharing information about suicide, and how clergy could help. I met a minister who said to me, "You know, I also had a brother who died by suicide. And I believe that God wouldn't punish anyone who's not well. In fact, I believe that God will rush them to the front of the line because their illness has blocked them from feeling his presence for so long." That was such a comfort for me.
The more research I did, the more I began to understand just how large an issue this is. We're coming up on 15 years of Johnny's death. Over the years, I've really learned about myself by helping others. I've learned the importance and value of having a human connection with people, and being able to touch base with people who can empathize with what you're going through.
Being involved with AFSP has been so helpful because the more you get involved in the work, the more friends and family you make. It's just everybody who loves each other and loves on each other on a regular basis. And that's important for a survivor of suicide loss. That's my connection.
To learn more about our exciting work and read other Volunteer Spotlight Stories, see our 2019 Annual Report.