The Long-Term Journey of Healing from Suicide Loss
16 Dec 2021 — 4 min read
Tagged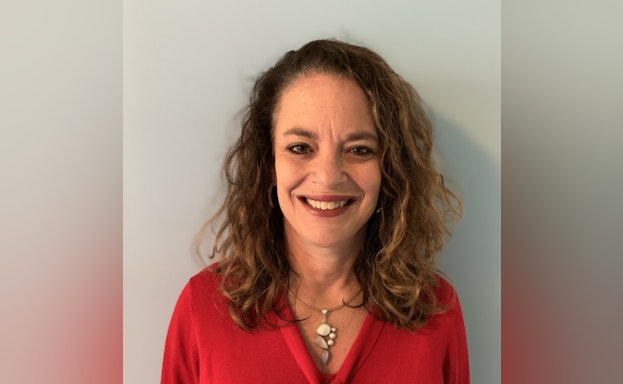 I joined the "survivor of suicide loss club" on November 10, 1988. I was a junior at the University of Maryland and my family lived in Cleveland. I got the phone call that would forever change my life. My brother, Brian, had taken his life at 23 years old.
Devastated, confused, guilt-ridden and overwhelmingly sad, I got on a plane to attend his funeral and shiva. I wish I could say more about what I was feeling at this time, but I guess my brain decided it was in my best interest to bury it, only to return to those feelings in smaller, unexpected pieces in the years since, when I least expect it. Suicide was not openly discussed back then: my family grieved quietly and privately while feeling embarrassed and truly believing that my brother's death was somebody's fault. Lots of fingers got pointed, and all of us carried our own version of "I should have" and "I wish I had." The one thing we did not do was look for resources or therapists to help us through our grieving. I suppose we felt that to do so would be to show weakness or culpability.
Fast forward six years. I had just gotten married to the love of my life, and all was good. For some reason, my brain decided this would be the perfect time to bring all of my suppressed feelings, thoughts – and, ultimately, depression – into full view. I struggled to get up and get to work. I stopped eating, socializing, and spent most of my time in bed. I finally had the courage to discuss this with my husband. After many tears and much struggle, I found an empathic counselor and a psychiatrist to help me heal.
After receiving that support, I decided I wanted to help others who were struggling. I went back to school at 38 years old, and became a licensed therapist. My goal was to work with survivors of suicide loss and those who were at high risk of making a suicide attempt. In my ten plus years in private practice, I have had the privilege of working with adolescents and young adults who are trying to figure out who they are, as well as adults and teens who have lost someone close to them to suicide.
While this was, and is, extremely rewarding, I wanted to do more, and I wanted to continue my own healing journey. I found my way to one of the American Foundation for Suicide Prevention's International Survivor of Suicide Loss Day events, and realized that AFSP was the place for me. In 2016, I heard about AFSP's Long-Term Survivors of Suicide Loss Summit in Chicago and I signed up.
The Long-Term Survivors of Suicide Loss Summit was for those of us whose loss was somewhat in the past. Most attendees had lost a loved one at least five years before the conference. This meant that nobody was newly bereaved, and we were able to share our longer-term journeys of healing, and discuss where we were in the process. There were keynote speakers who had a close connection to suicide, as well as amazing breakout sessions ranging from creating to sharing to learning. All of it was healing. There was plenty of time to process the day's events. This really gave meaning to the idea that healing is a journey with no particular destination and no finish line.
At the conference, I heard a great metaphor for this kind of loss: "The grief of suicide loss is like carrying a 200-pound weight over your head. Over time, the weight stays the same, but our backs get stronger." Part of that strengthening is community. The Chicago summit was the first time I was around so many suicide loss survivors. I loved that we didn't feel the need for small talk. Introductions were based on who we lost, and how long ago. We shared stories of pain, healing, and resilience. We got to know each other in a way that wouldn't be possible in other settings. We spent time together in workshops, and then were able to unwind at the end of the day. I have never felt so a part of something. While International Survivor of Suicide Loss Day events are a few hours, and targeted to people who are at any point in their healing journey, the Long-Term Survivors of Suicide Loss Summit is only for those who have already experienced the early waves of despair, and are further along in their healing.
Since that time, I have been on AFSP's Maryland chapter board for four years, and recently joined AFSP's National Loss and Healing Committee, where I continue to meet amazing people and work to educate, advocate and support.
If you are looking to learn, create, connect, and continue your healing journey, please join us in Cleveland in July of 2022. I have come full circle since the Chicago conference, and will be leading a workshop, myself, on spirituality and suicide. I can't wait to share what I've learned and hear everybody else's views. This promises to be a weekend that you will never forget, and you may even meet people who will become your community and your friends.
Learn more, and register now for AFSP's Long-Term Survivors of Suicide Loss Summit.