To Help Others Cope with Suicide Loss, I First Had to Forgive Myself
20 Sep 2022 — 4 min read
By Ali Walker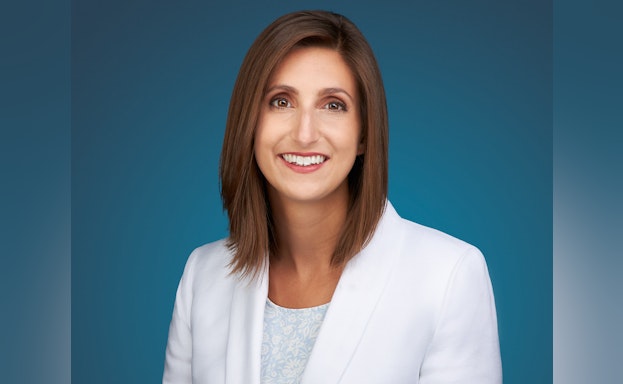 I was 17 when I first interacted with someone who was seriously struggling with their mental health. When a close friend confided in me about his emotional pain during hours of late-night online conversations – and began engaging in self-harm –I knew things were not okay.
But I didn't know what to do next. What do you say to help someone through those difficult moments? How do you know when it goes from serious, to needing to tell someone else? Should you tell someone else? And who do you go to when it gets to that point?
These are questions I didn't have answers to in high school, and are largely what drove my sense of guilt when my friend died by suicide several years later, when I was a sophomore in college. He had sworn me to secrecy, and I had believed that if I could just be supportive enough, he would be all right.
Looking back, I remembered how nervous and afraid I'd been when others had raised concerns about his well-being with our high school administrators. They had called in law enforcement, and I'd sat across from police officers in a small, windowless room as they asked me about him. Even at that point, before his death, I felt like I had let everybody down: minimizing the gravity of the warning signs, and keeping secrets I shouldn't have. Not long after that meeting, my friend was admitted to a hospital for inpatient treatment. During this interruption in our friendship, I could no longer be his confidant, a keeper of his secrets. But we both knew it was necessary: that he needed more help than what I was equipped to give him.
When I learned of his death, I felt a period of emptiness, followed by an urgent need to take back control in some way. I was going to make sure everyone around me did not repeat my mistakes. I joined a budding student-led organization at Ohio State University, the Buckeye Campaign Against Suicide. Over the next two years, I helped grow its membership and established grant funding that continues to support the club's annual suicide prevention awareness event, "R U OK? Day."
While volunteering offered a constructive outlet for my grief, my own healing was a slow process. Raising awareness to prevent others from dying by suicide didn't change the reality that I still held myself responsible for missing the early warning signs, for letting our friendship drift apart, and for choosing to trust in others to save him. Now that I was a bit older, I had learned to speak openly about suicide, but I still could not speak openly about my own loss.
Eventually, the guilt and anger I was experiencing in solitude became intolerable. The faculty advisor for our student group gave me the information for a therapist and recommended I give them a call. I resisted at first, but I knew that if I was to continue encouraging others to seek help, I needed to find the courage to do the same for myself. So I called and made an appointment that would change my life.
Therapy gave me a space to tell my story without fear, stop grieving alone, and reexamine my own perspective. I'd held on so tightly to the belief that there was someone to blame – myself, the school administrators, the clinicians who had treated my friend – that I'd left no room to question whether all of this blame was fair, or to consider forgiveness. My therapist asked me, "Do you think anybody intended for this to happen, or do you think they were trying their best?" I began reflecting on this question daily.
A few years after college, I moved to Washington, D.C. to pursue a career as a physician assistant. To stay involved in suicide prevention, I began volunteering with AFSP's National Capital Area Chapter. A year later, I joined the chapter board and in 2018 became its chair.
I felt grounded by this community, working alongside other people who were drawn to this cause. I started to believe in the hope that lives on after suicide loss.
As I began presenting educational programs for AFSP, such as Talk Saves Lives and It's Real: College Students and Mental Health, I realized how many others are in need of the language to describe what they or their loved ones are going through. I wasn't the only one who didn't know what to do.
The more I interact with people who have been affected by suicide, the more clearly my own experience comes into focus. I now understand the question my therapist had asked me that day. "Do you think anybody intended for this to happen, or do you think they were trying their best?"
The answer, I now realize, is that we are all doing our best. But doing our best depends on what tools we have in our toolbox.
Had I or my teachers been more knowledgeable, perhaps my friend would have gotten the support he needed sooner. And perhaps after his death, I would have understood enough about the complexities of suicide to recognize that his death had not been my fault – that suicide is a health problem and the result of many contributing factors.
My involvement with AFSP is an opportunity to change this narrative for other young people trying to support their friends, and for other suicide loss survivors who may unfairly be holding themselves accountable for something they did not cause.
It is an opportunity to share what I have learned. And I have learned a lot: especially about myself.
Ali Walker is a physician assistant working in adult critical care medicine, chair of the board of the AFSP National Capital Area Chapter of the American Foundation for Suicide Prevention, and a member of the AFSP Chapter Leadership Council.