Together We Can
11 Aug 2020 — 2 min read
Tagged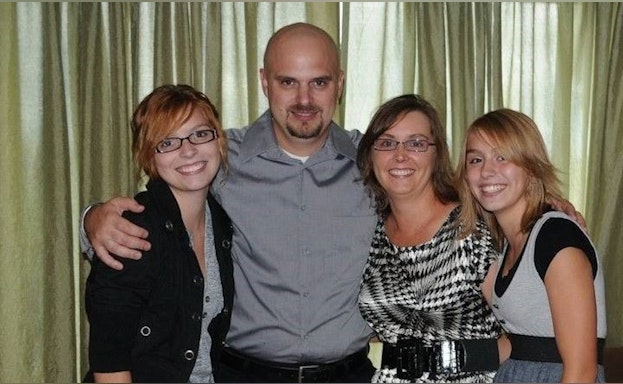 Each year in America 42,773 people die by suicide. In 2010 my dad, Scott Powelson, was one of those people. My dad is now part of a tragic statistic. But I choose to make his statistic a story with a name and a face.
My personal struggle with depression and suicidal ideation started around the time I lost my dad, and progressed until I was hospitalized in 2015. I am part of a statistic too. I am one in five adults who live with a mental health condition.
After I lost my dad, I found the American Foundation for Suicide Prevention through one of the Out of the Darkness Community walks. My family and I attended our first walk in 2012. I then decided to organize a walk in my hometown where suicide had left its mark. After two years the walk grew too large for the little park it had started at. We decided to move the walk to Lansing, our state capitol.
In 2015 I was asked to participate in the Advocacy Forum in Washington, D.C. to speak to Michigan Senators and Representatives about mental health reform. While there, on Father's Day, I decided that this fight against suicide was my passion and I was determined to bring awareness and prevention to my community. I would do whatever it took to help in AFSP's mission to reduce the suicide rate 20% by 2025.
With money we raise from the Lansing Community Walks, we will help fund Mental Health First Aid courses, Talk Saves Lives presentations to the community, educational programs for schools and the first Annual State Capitol Day coming next year.
When one in five adults are living with a mental health condition, we need to be talking. People need to know the signs of depression and suicide. They need to know that mental illness does not discriminate based on age, sex, income, race or lifestyle. Conversations need to be had in schools, workplaces, medical facilities and in the home.
We need to talk. We need to speak up now.
As a suicide loss survivor, I am the voice for those who can't speak.
As someone who struggles with severe depression, I am the voice for others who are afraid.
Together we can have vital conversations about suicide and mental health.
Together we can stop the stigma.
Together we give a face to the facts and a story to the statistics.
Together we are the voices that will #StopSuicide.