Veteran Suicide and Project 2025: Reflecting and Finding Purpose on Memorial Day
28 Apr 2022 — 5 min read
By Ian Perry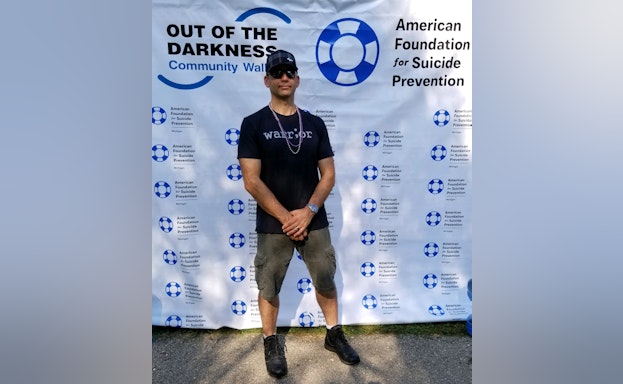 The practice of honoring our fallen in the United States has been officially instituted since the Civil War, although before it was called Memorial Day, it was known as Decoration Day. It was scheduled for the end of May because the flowers would be in bloom across the nation, and this would provide a positive backdrop while decorating graves of both Union and Confederate soldiers, sailors and Marines.
Everyone who has served has a unique story and experience. The bonds made through the hardships of training, the sacrifice of deploying and the remote teams fighting at the tip of the spear are forever. After service, those bonds stretch well beyond the units we specifically served with. We find that we have much in common with those who came before us, as well as Americans who continue to carry the torch of freedom and currently serve across the globe.
There is a crisis involving suicide in our Veteran population. According to the CDC, the adjusted suicide rate for Veterans is 52.3% more than the non-Veteran US adult population; vets account for 13.7% of suicides among adults in the U.S. This is preventable, and it must stop.
For those, like myself, who have seen combat, time in service can take on a dark tone. Servicemembers are typically well trained with weapons, and many own firearms. I know from experience that some of us have experienced moral injuries. Many of us have physical injuries, suppressed trauma or both from combat tours. Those who served during the War on Terror have experienced multiple deployments, some have sustained traumatic brain injuries, and many have been running both their minds and bodies in the red for too long while on duty. This not only presents stress to the servicemember; it also takes its toll on the family or those left behind. A lot of us feel stronger than we really are when we sit alone confronting our thoughts about decisions made on the battlefield, and answering the question of why we lived while others have not. These are real problems that manifest once disconnected and in a new unfamiliar environment.
Transitioning to the civilian world after these experiences without a plan is a plan to struggle at best. Without a comprehensive and trained support team, transitioning servicemembers find it difficult to be successful. Loss of mission, lack of connectivity to the organization and fellow warriors, as well as other factors can contribute to feelings of isolation. Family members, friends and others in our circles who do not have our shared experiences can have a hard time understanding where we are coming from; it's just hard to share with those who haven't been there or done that.
It's critical to have a new mission when transitioning out of the military, whether that is using the GI Bill to go to college, attending a vocational training program, or joining a trade. Finding a new path, being clear with your intentions, and leaving room to pivot are useful strategies to follow. I also believe having a trusted brother or sister to call who also served to talk about hard experiences or difficult thoughts also contributes to wellbeing. That "battle buddy" can be the one keeping someone in crisis safe and grounded. Connecting with local Veteran service organizations, non-profits, and the VA provide needed services and help Veterans feel supported and provide an outlet for volunteer opportunities which help develop positive relationships.
Asking for help is a sign of strength and is something I've struggled with. Seeking out professional help, participating in programs that promote resiliency, animal therapy and other physical activities that build the individual's skills and team esprit de corps are a few ways we can connect and remain engaged.
I was fortunate to have found an outlet through the many opportunities I've had through the American Foundation for Suicide Prevention's Michigan chapter. (Find your own local AFSP chapter here.) One aspect of my volunteering with AFSP involves Project 2025, the organization's initiative to reduce the annual U.S. rate of suicide 20% by the year 2025. I am a Project 2025 Champion for my chapter, and Chair of the Silver Committee, which specifically works with Veterans and first responders. As part of this, I've been able to network with multiple Veteran groups, the firearms community, the Governor's Challenge as co-lead of Group 3 firearms and safe storage, and other Veteran-centric committees. I focus my efforts on firearms safety, safe storage options and general education on how the firearms community should embrace suicide prevention awareness among its members as it's crucial for their future. Bending the arc of suicide downward is the goal. I'm confident that by leveraging my knowledge in this area, it will have the greatest impact.
I also think that speaking out about mental health and suicide through the Veteran's perspective has allowed me to be vulnerable. This work has opened many doors outside this outstanding organization and allowed me to connect with other groups that have substantially expanded my network. This has allowed me to provide my experiences and AFSP programming to others. I know that working with other non-profits, coalitions and committees is the best way to expand AFSP's reach and allows other groups to mutually support what we are doing in the field. It's through this work that I've found happiness. It's also through the work that I live my life in a way to honor those who have paid the ultimate sacrifice, for those still suffering and for those currently serving.
We all can make our Veterans feel seen and heard this Memorial Day, not merely by saying, "Thank you for your service" but by asking them a little bit about their experience: what branch they served for, how long they served, where they went, and how they are doing today. Asking earnest questions and being genuinely interested is the best way to make a Vet feel connected, appreciated, and heard. Try that the next time you see that man with the Korean War hat on at the hardware store, or that proud sailor or airman out in town. You may make their day and at the same time you will learn something as well as feel good about the interaction. We all have unique stories to tell, and as Veterans, we will share some of them with those who are interested. We at AFSP know how powerful this kind of connection has with those who need it the most. Have a #RealConvo and let them know that they are not alone and never have been.
With hope and pride!
Semper Fidelis (Always Faithful),
Ian Perry
First Force Reconnaissance Company (92-96)
First Battalion, 24th Marines (96-2005)
Gunnery Sergeant USMC