Healing Starts with a Conversation: Finding My Purpose as a Survivor
23 Jun 2022 — 2 min read
By Amy Grosso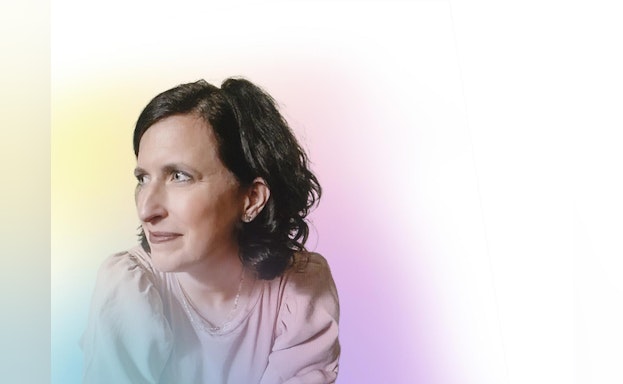 This Volunteer Spotlight Story originally appeared in AFSP's 2021 Annual Report. To read other inspiring Volunteer Spotlight Stories, and learn more about our exciting work, click here.
As a survivor of suicide loss, how did you first begin to heal?
I lost my mom to suicide the day after my 19th birthday, in 1998. At that time, suicide was not an open topic. My grief, and the shame I felt around my mother's suicide, were held close to my heart for almost two decades, until 2015. My sister and I heard about AFSP's Overnight Walk in Dallas, and formed a walk team. After being introduced to the AFSP family through that event, I got very involved with the Central Texas Chapter. Getting to know other survivors of suicide loss, I started to not only focus on how my mom's life ended, but more on how she lived her life. I began to understand that my mom's suicide wasn't the end of my life, but the beginning of me finding my purpose. I am now the Board Chair for the Central Texas Chapter.
How are you and your chapter helping more recent survivors of suicide loss?
Over the last few years, we have expanded our local Survivor Day events and implemented the Healing Conversations program. Expanding Healing Conversations in our area was critical so that those who have lost someone can talk with one of our experienced volunteers in the weeks and months following the loss. Through these programs, we are not only helping those who have lost someone to healthily grieve, we are also providing them an avenue to start to heal.
What comes to mind when you think back to yourself as a teenager, losing your mom?
I often wonder what it would have been like if there had been Survivor Day events or the Healing Conversations program back when my mom died. I wonder if I would not have felt so alone with my grief and my shame. These thoughts are what motivate me to volunteer with AFSP. I don't want anyone to feel alone when they grieve a loved one lost to suicide. I don't want anyone to feel like they have to live in shame. I want people to know you can learn how to survive and also thrive.
What does the phrase #MentalHealth4All mean to you?
My mom's death is what brought me to AFSP. I stay because it is critical that we help not only with loss, but also with healing. I view all the things AFSP does as a way for all those who have been affected by suicide to find healing. Some find healing through a walk, others find it through our education programming, while still others find it through our advocacy work. We all heal differently, and AFSP is here to help guide all of us on our journey.