Volunteer Spotlight: Andre Sillas, on Supporting Others
10 Dec 2019 — 1 min read
By AFSP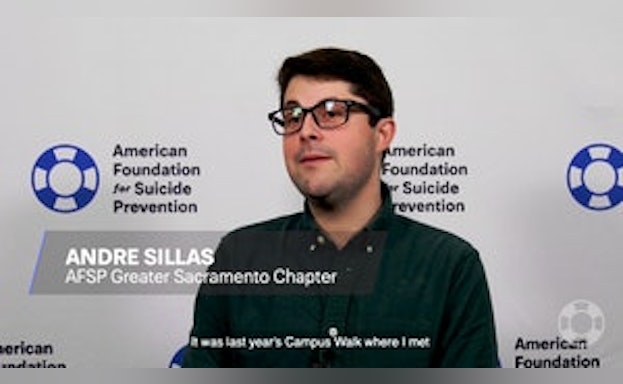 Andre Sillas, of the AFSP Greater Sacramento Chapter, discusses his experience of speaking with a survivor of suicide loss after a Campus Walk event at his university, and speaks to how important it is to connect with others in sharing your story and supporting one another.
Find and register for a Walk near you!
These stories, filmed at our 2018 Chapter Leadership Conference in Charlotte, N.C., feature volunteers from our AFSP Chapters nationwide. To get involved, find your local chapter and check out the volunteer opportunities at the array of programs and events offered year-round!