Volunteer Spotlight: Angela M. Stowe & It's Real at the University of Alabama at Birmingham
5 Oct 2018 — 1 min read
By AFSP
Tagged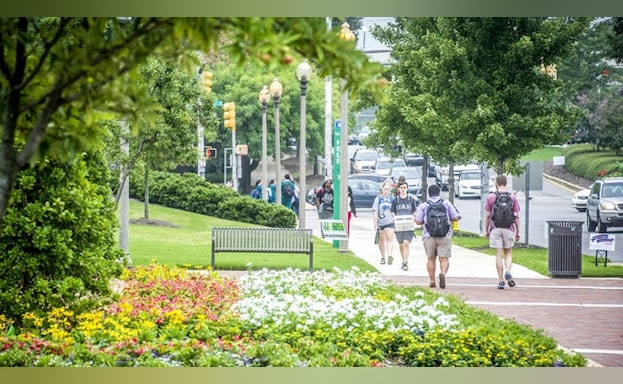 A version of this blog post appeared in our 2017 Annual Report.
Oct. 5, 2018 - Angela Stowe, Director of Student Counseling Services and Wellness Promotion at the University of Alabama at Birmingham, oversaw the presentation of the AFSP-produced documentary It's Real: College Students and Mental Health on her campus this past year.
It's Real features the stories of six college students from across the country. Designed to raise awareness about mental health issues commonly experienced by students, the film is intended to be used as part of a school's educational program to encourage help-seeking.
By featuring real stories and experiences, the film conveys that depression and other mental health conditions are real illnesses that can be managed through specific treatments and interventions. It encourages students to be mindful of the state of their mental health, to acknowledge and recognize when they are struggling, and to take steps to seek help.
"College students face significant challenges around anxiety, loneliness, isolation, relationships, and just life management in general. They also have a significant amount of trauma, we've seen.
We've trained over 200 students, faculty and staff since July. The film has been a terrific conversation starter and a really wonderful way to frame the discussion about suicide and our college students. Those who attend leave with a better understanding of how to recognize, understand and support students who may be at risk for suicide."
More About It's Real
Over 550 It's Real: College Students and Mental Health videos were sold, and more than 20 free community presentations were held, in the first three months after its launch in April 2017.
For many, college is a time of maturation, transition and growth, but can also come with great emotional challenge. This 17-minute film follows the journey of six students who wrestled with mental health concerns, sought treatment, made their psychological well-being a top priority, and found their own new sense of balance. The film has an accompanying five-minute expert commentary and a facilitator's guide to support its use in educational programming. The film is available as a DVD or in digital download formats, and includes a Facilitator Guide to help lead discussion