Improving the Healthcare System as a Project 2025 Champion
June 28, 2022 – 2 min read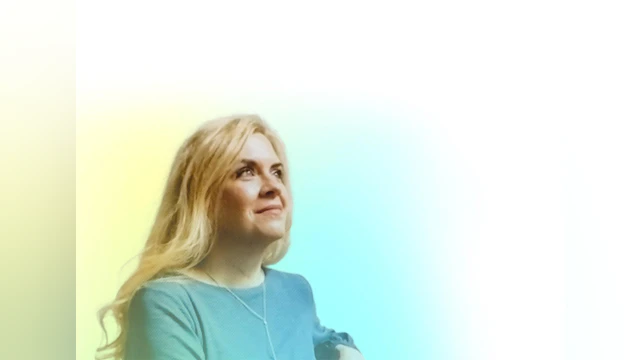 This Volunteer Spotlight Story originally appeared in AFSP's 2021 Annual Report. To read other inspiring Volunteer Spotlight Stories, and learn more about our exciting work, click here.
How and why did you first get connected to AFSP? Do you have a personal connection to the cause?
I lost my grandfather to suicide on May 1, 2012. Not only did he die by suicide, but I'm an E.R. nurse, and he died in my emergency room. It was while I was processing my grief and trauma that I participated in an Out of the Darkness Walk in Batesville, Arkansas. After that walk, I got involved with my local chapter. Eventually, I was asked to join the chapter board.
Fast forward a few years, and my daughter began her social transition. I was thankful to have my AFSP family help me navigate being the parent of a transgender child and find the mental health resources she needed at the time. I'm also very passionate about our Veterans community: my grandfathers, husband and son all served. Being involved with AFSP has enabled me to help expand much needed mental health services for both the LGBTQ and Veterans communities.
You're a Project 2025 Champion. Could you explain what that means?
There are a number of reasons why I wanted to be involved with Project 2025. Firstly, coming from a military family, guns are a way of life. I will always advocate for safe gun ownership. It's so crucial that we spread suicide prevention education and awareness to the firearms owning community, teaching them about safe storage, and making that a part of being a responsible gun owner.
Secondly, I am a nurse and healthcare leader. I have watched as patients were shuffled through the system and still unable to receive the care they deserve. It is my desire for our healthcare system to do better, and Project 2025 is a wonderful in-road to help make that happen.
Being a Project 2025 Champion means being a spokesperson and primary point of contact for Project 2025 efforts in our local area. For instance, we're working with a major healthcare system and the hope is to obtain a grant to support these efforts. Our chapter is also training law enforcement officers in suicide prevention. To reduce the rate of suicide, we depend on these kinds of partnerships in our communities. Being a Project 2025 Champion means I get to be involved in helping to make that happen.
What does the phrase #MentalHealth4All mean to you?
To me, #MentalHealth4All means that everyone has access to support and that we normalize making the time and space to ask our friends and family how their mental health is doing. I work with physicians and when they go through the process of periodically reviewing and verifying their professional credentials, they are asked whether they've had treatment for mental health conditions. Our doctors need to be able to admit that they sometimes need help, too. I want to see our suicide rates drastically reduced. That means we all need to be open and know it's okay not to be okay sometimes.