We Asked, You Answered: Staying Connected Through Social Distancing
10 Apr 2020 — 1 min read
By AFSP
Tagged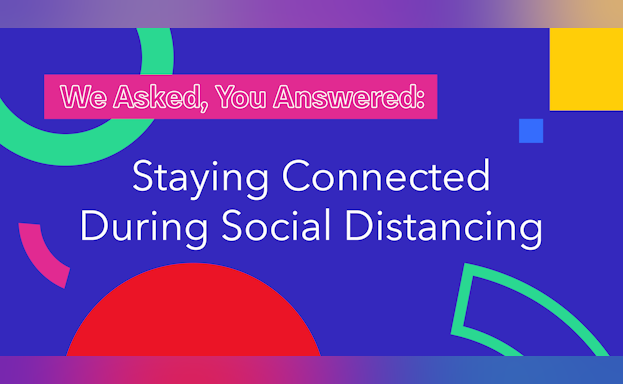 Apr. 10, 2020 – As we adjust to the reality of social distancing, it's important to remain connected to those we love, whether we refine old ways of communication or develop new methods of supporting each other in this time of uncertainty. That's why we want to hear from you.
We asked our followers on Facebook to share their best practices for remaining connected to friends, family and loved ones while practicing social distancing. Below are just a handful of the wonderful answers we received from you, our community.
"As we all practice social distancing, what are some things you are doing that are helping you feel connected to your loved ones?"
A lot of FaceTime calls with my mom. It's nice to see her face and make sure she's doing ok.
– Tammy

Used Zoom to have virtual campfire with friends, where we sang and talked.
– Ellen

My extended family did a trivia night via messenger video call last night. Since we're spread across five states and two countries it took some coordination, but even with some technical difficulties it was a blast!
– Karlee

We are doing a virtual family visit on Sundays, via Zoom. Love seeing my children, grandkids and great grandkids.
– Alice

Doing puzzles with my teenagers – and we didn't have to twist any arms!
– Jackie

Lots of texting!
– Deborah
We want to express a sincere thank you to our wonderful social media community for all of their contributions. As we learn how best to support each other during this time of uncertainty, your suggestions highlight how we can remain connected to continue having a #RealConvo – even virtually.
To continue the conversation, be sure to follow us on Facebook, Instagram and Twitter!