Tagged: US - Alaska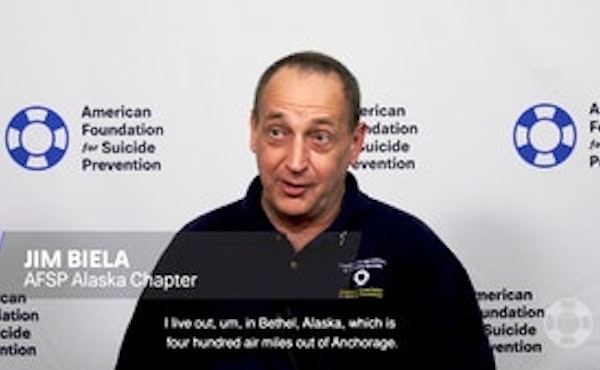 To get involved, find your local chapter and check out the volunteer opportunities at the array of programs and events offered year-round!
By AFSP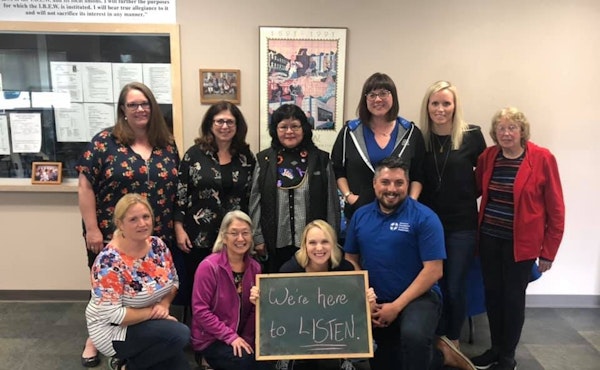 That's why we do this – to bring some kind of hope to those who struggle. 
By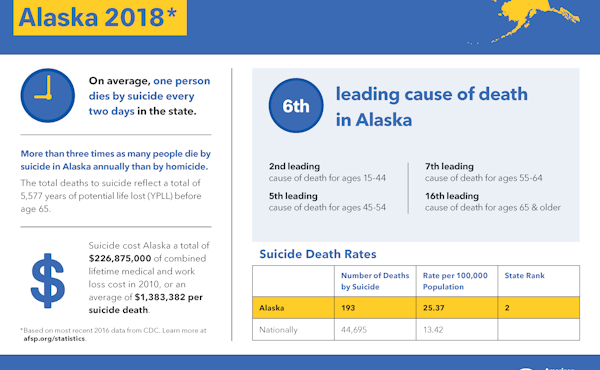 Suicide is the tenth leading cause of death in the United States and the fifth leading cause of death in Alaska.
By AFSP