We Can #StopSuicide
September 5–11, 2021
People have become increasingly comfortable talking about their mental health, particularly this past year. But the topic of suicide – when it comes up – is still scary for many people to think about. 
It's time to deepen the conversation.
Together We Can Help #StopSuicide Campaign Report
Learn more about how we made a difference with our 2021 National Suicide Prevention Month Campaign!
Listen to Out of the Darkness radio by Audacy
Make AFSP Out Of The Darkness radio your soundtrack to help save lives and bring hope. Brought to you in partnership with Audacy.
Download our full suite of materials
Can't get enough of National Suicide Prevention Month? Find and download all of our materials in one place.
Resources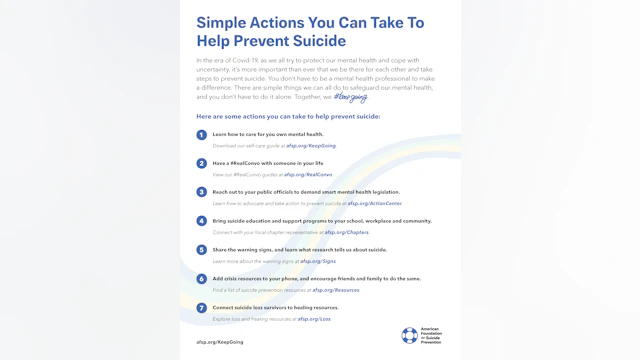 A set of quick tips to help you fight to stop suicide.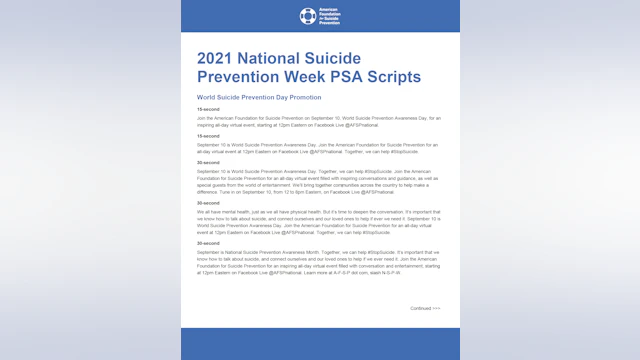 15, 30, and 60 second PSA scripts for local radio stations to raise awareness about National Suicide Prevention Week.