2023 Campus Walks bring suicide prevention to students
May 18, 2023 – 1 min read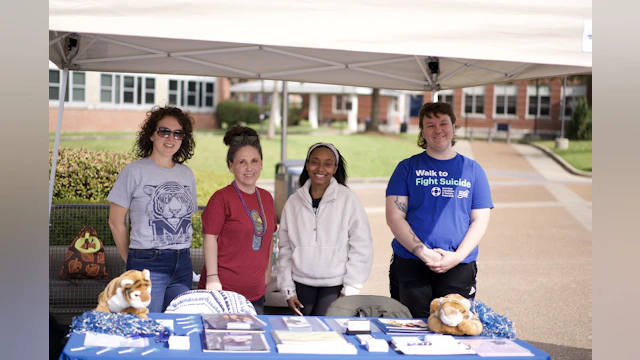 That's a wrap on AFSP Tennessee's 2023 Campus Walk season!
We are delighted to say that 2023 was our largest Campus Walk season to date! In the month of April, we brought an Out of the Darkness Walk to the following campuses:
Cannon County High School
University of Memphis
Vanderbilt University
Sewanee: The University of the South
Centennial High School
Suicide is the third leading cause of death for Tennesseans between the ages of 10 - 24 and we are committed to showing students they are not alone. Our Out of the Darkness Campus Walks bring together students, faculty, staff, and like-minded companies to create an environment where students feel free to talk about their mental health.
Together 372 participants raised a total of $19,062 for suicide prevention. This will help AFSP to continue our life-saving work of bringing suicide prevention education to communities across the state.
Thank you to all of the participants, volunteers, donors, and sponsors that made these Campus Walks possible!