AFSP Tennessee shines at Chapter Leadership Conference
14 Feb 2023 — 1 min read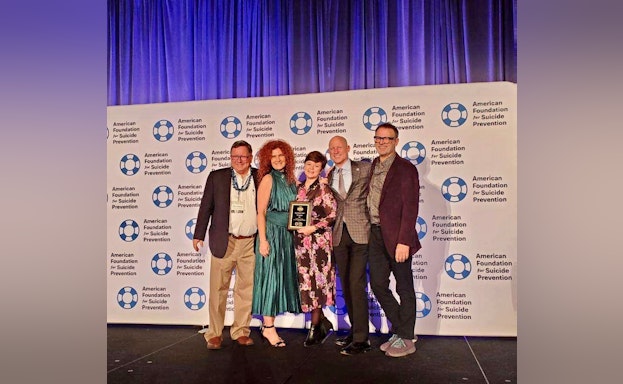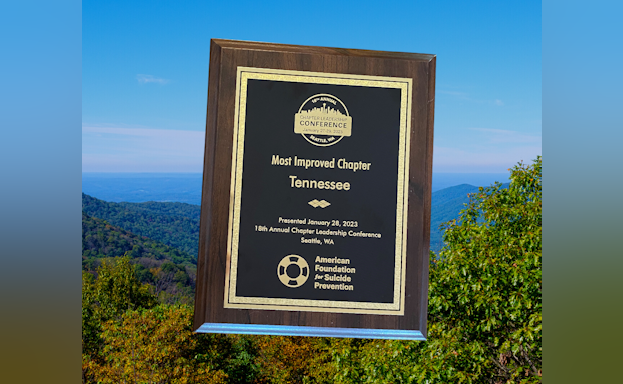 The Tennessee Chapter received national recognition at AFSP's 2023 Chapter Leadership Conference in January. The Chapter Leadership Conference is an annual event bringing together chapter volunteer leaders and staff from across the country to acknowledge our accomplishments and learn more about moving our mission forward.
This year Team Tenneessee was represented by Board Chair Paul Augustyniak, Board Member Dani Williamson, West Tennessee Walk Chair Darin Hollingsworth, and Area Director Meghan Gwaltney. On the last night of the conference, AFSP hosts the annual Awards Banquet where chapters from across the organization are recognized for the life-saving work they do in their local communities.
During 2022, the Tennessee Chapter experienced significant growth and we were pleasantly surprised to be recognized with the Most Improved Chapter Award! This award is for all of our volunteers, walkers, and supporters, because you are what has made our chapter shine.
Here's a highlight of some of the growth we experienced in 2022:
We created three new committees to better serve Tennesseans across the state
The chapter tabled at three Pride festivals and began an intentional effort to bring suicide prevention to the LGBTQ+ community and its allies
For the first time in chapter history, we brought Suicide Bereavement Clinician Training to Tennessee and trained clinicians so they can better support clients who've lost someone

Over 700 Tennesseans took part in our suicide prevention education programming, making them better equipped to keep themselves and others safe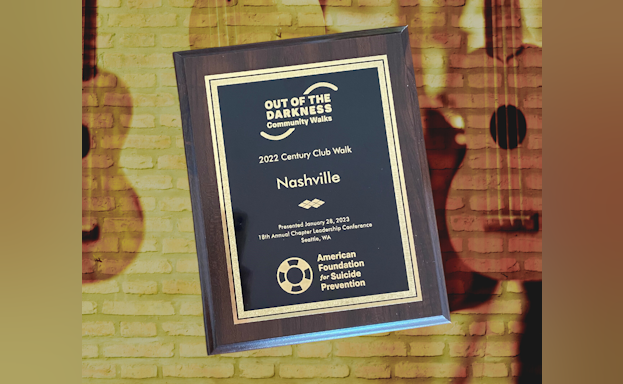 AFSP Tennessee celebrated another major recognition at Chapter Leadership Conference: The Nashville Walk joined the Century Club! This club recognizes all Out of the Darkness Community Walks that raised over $100,000. This accomplishment was made possible by the dedication of our Nashville Walk Co-Chairs Brenda Williams-Denbo and Angelynn Edwards, and the entire Nashville Walk Committee.
2022 was an incredible year for AFSP Tennessee and we want to extend a major thank you to our Board of Directors and network of volunteers across the state who made this work possible. We are so grateful for your continued dedication to our mission to save lives and bring hope to those affeted by suicide.