Alaskans Together To Fight Suicide
30 Mar 2021 — 3 min read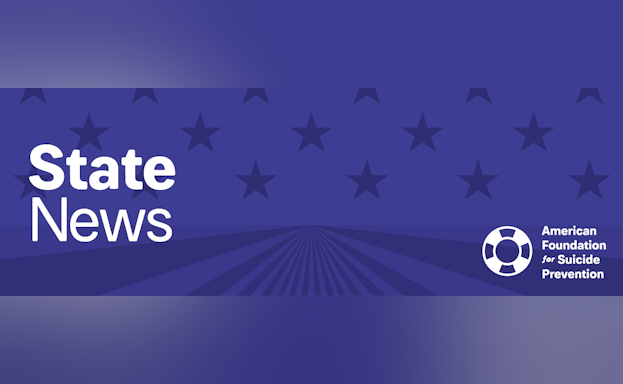 Alaskans Together To Fight Suicide
Alaska - March 30, 2021 - Dustin Morris
Suicide. It's one of the most heart-wrenching subjects to talk about. But here in Alaska, it's all too often our neighbors and loved ones are impacted by it. On average, a fellow Alaskan dies by suicide every 48 hours. For more than 6 years, Alaska has held one of the highest rates of suicide per capita in the nation. It's is the sixth leading cause of death in our state, and for our young people ages 10 to 24, it's the first leading cause of death. These are statistics we cannot be proud of—but what can we do make positive change happen in our state?
Recently, the American Foundation for Suicide Prevention Alaska Chapter (AFSP Alaska) partnered with the National Alliance on Mental Illness (NAMI) Alaska, the Statewide and Juneau Suicide Prevention Councils, Identity Alaska, and The Trevor Project—this was the first time all of these groups came together, and it was powerful. We met virtually with most of Alaska's legislators; they heard us tell our stories about how and why we came to be advocates for suicide prevention, and many legislators opened up to tell us their own personal connections to suicide and mental health issues. We also spoke to them about important bills surrounding mental health and suicide prevention.
House Bill 60, sponsored by Representative Claman and mirrored with Senate Bill 80, sponsored by Senator Gray-Jackson, will include mental health in the health and personal safety curriculum for K-12 students, and require guidelines to be developed for mental health instruction. House Bill 25, sponsored by Representative Hopkins, will require the state Board of Education and Early Development to adopt statewide standards for instruction in social-emotional learning.
Alaska's voluntary standards for health education haven't been updated for more than 20 years. Think of how much has changed in our world over the last 20 years. It's time for an update, and it's time for our kids to start learning about mental health and social-emotional learning as they are growing, learning and experiencing the ups and downs of life.
Just think about it – the leading cause of death of Alaska's youth is preventable. Through early detection of students who may be in crisis or struggling, youth suicide can be avoided by connecting them and their families to resources and treatment services. Mental health is central to a student's success and well-being, and normalizing discussions on mental health will help students recognize warning signs or risk factors in themselves, their friends and family. Learning about mental health will help reduce the stigma associated with suicide and can increase the likelihood that students will reach out and ask for help when they need it.
House Bill 8, sponsored by Representative Hannan, prohibits "practitioners of the healing arts," which includes various licensed, certified, and regulated providers in the healthcare field including primary care and mental health providers, from engaging in conversion therapy with minors and vulnerable adults. Conversion therapy is based on the belief that homosexuality is a mental illness that needs to be cured; this belief has been rejected as scientifically invalid by all major mental health organizations. It has not been proven to change a person's sexual orientation or gender identity, but it can invoke feelings of rejection, guilt, confusion, and shame and can lead to decreased self-esteem, substance abuse, social withdrawal, depression, anxiety, and increased risk for suicide.
AFSP Alaska is working hard throughout our state to deliver innovative prevention programs, educate the public about risk factors and warning signs, advocate for suicide prevention and mental health, and raise funds for suicide research and programs. We want to thank the legislators that took the time to meet with our groups and who are supporting these important bills; with their continued support, they are helping make Alaska and Alaska's future smart about mental health.
AFSP Alaska has some great community events coming up in Fairbanks and Wasilla, and more later this year in Eagle River and Anchorage. Please join us as we come together (both virtually and safely in-person) to save lives and bring hope to those affected by suicide. Learn more at afsp.org/Alaska.
For media inquiries about AFSP Alaska, please contact Dustin Morris, Alaska area director, at [email protected]