Long Island Chapter Recieves Two Awards At Chapter Leadership in Texas
12 Apr 2022 — 1 min read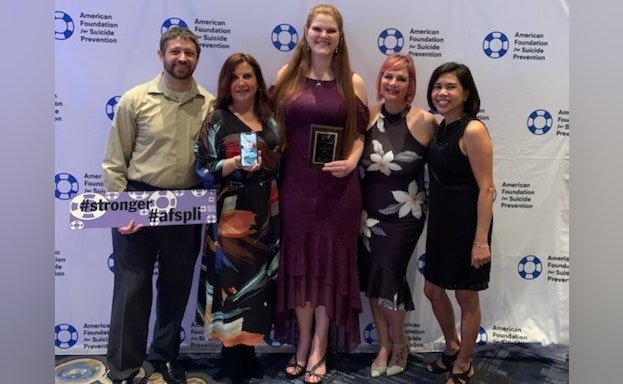 Long Island Chapter volunteers recently attended the Chapter Leadership Conference in Austin Texas where they were able to meet volunteers from across the country to network, exchange ideas, learn about new AFSP initiatives and programs, get updates on Project 2025, and attend an awards ceremony to celebrate the accomplishments of all the chapters across the United States.
The Long Island Chapter received an award for the Long Island Out of the Darkness Walk, the 3rd largest OOTD fundraising walk in the country!
The chapter was also honored to receive the Most Improved Chapter Award, a recognition given to acknowledge the tremendous growth and development in not only funds raised from events, but in programs delivered in the community, volunteer and committee development, Board growth, and overall strength of the chapter.
The Long Island Chapter Board of Directors and Area Director thank the volunteers and supporters who have worked alongside of us to acheive this milestone. We look forward to working with you all to continue to create a culture that is smart about mental health, and to save lives.