Meet Our Board Members: Windy McCarty Van Bemmel
1 min read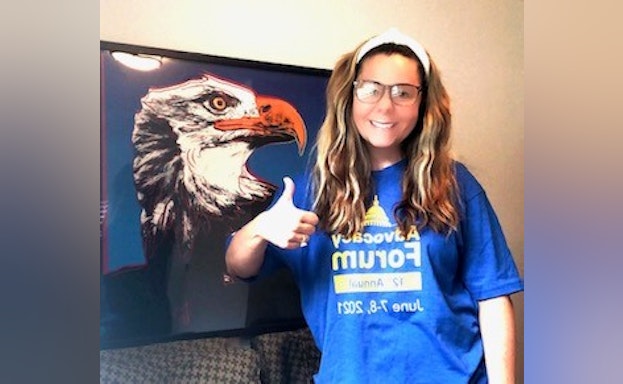 Name and Board Title
Windy McCarty Van Bemmel, General Board Member
What city do you call home?
Winter Park, FL
Tell us a little bit about your background – personal and/or professional.
I am a licensed mental health counselor, senior director of business development for La Amistad and University Behavioral Center (mental health and substance use inpatient hospitals), a mom and an advocate!
Where did you grow up?
Sheboygan, Wisconsin and Sanford, FL
What are some of your favorite hobbies?
Running, cooking, shopping, decorating and adventuring with my 5 year old!
What might someone be surprised to learn about you?
I love EDM and rap music
Why did you become involved with AFSP-CFL?
I lost a friend of mine to suicide and I work in a hospital that provides support to those who are having a difficult time. It can be really scary not knowing how to navigate a family member being sick or wanting to hurt themselves and how to help them and work through your own feelings as a family member. I am on the board because I want to help families and those struggling know that someone cares and they are not alone.
What was your first introduction to AFSP?
I think I was at the very first walk we had in Orlando. I knew AFSP was something special and the people I met that day touched my life in a significant way.
Personal Favorites:
What is one of the most important things you would share with the community about AFSP?
It is made up of people just like you that genuinely care and we have amazing resources to share!
Anything else you'd like to share?
What are three unexpected items on your desk?
A business card of someone I just adore and her picture on it makes me feel inspired, an old post it note that says Good Job from my boss that I saved, salt rock lamp
Do you have a hidden talent?
Organizing, graphic design and I am bizarrely flexible- haha