Meet Our Board Members: Barry Ross
9 Jun 2022 — 1 min read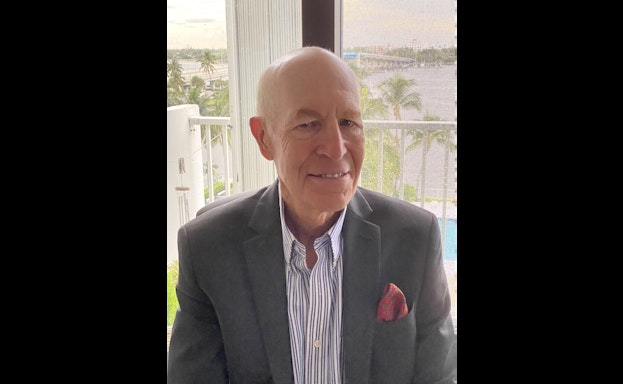 Name and Board Title
Barry Ross - AFSP Southeast Florida Board Member
What city do you call home?
Palm Beach, Florida
Tell us a little bit about your background – personal and/or professional.
I have spent approximately 25 years as a salesman and later a partner in my family's New York textile business, which sold fabric to apparel manufacturers. In 2007, I left the textile/apparel industry and became a consultant for a stock market investor. My wife and I moved to Palm Beach in 2009, and I have continued my consulting business in the beautiful environs of the Intracoastal Waterway and the Atlantic Ocean.
Where did you grow up?
Long Island and Manhattan, New York
What are some of your favorite hobbies?
Reading and collecting books, running on the beach, watching baseball and old movies
What might someone be surprised to learn about you?
I am an ardent classic mystery story reader and collector, especially those of Agatha Christie and other writers from her era.
Why did you become involved with AFSP?
After my daughter, Sabrina, took her life on August 15, 2016, I wanted to find a way to honor her and help others who suffer from mental illness. My sister suggested the AFSP.
What was your first introduction to AFSP?
After establishing the Sabrina Eve Ross Memorial Fund with the AFSP NYC office, I spoke with the AFSP Southeast Chapter Director. She recommended a support group, which has provided immeasurable comfort and solace to me over the past almost six years.
What is one of the most important things you would share with the community about AFSP?
Mental Illness is an insidious disease, which leads to acts such as suicide and the tragic violence that is rampant today in our country. The AFSP'S efforts in research, education, advocacy, and support to survivors are indispensable tools in the fight to prevent suicide.
Anything else you'd like to share?
I feel deeply connected to the AFSP and its goals.
What are three unexpected items on your desk?
I have a House of Lords stamp box, a box with Snoopy on the cover and a brass letter opener that is from Thailand.
Do you have a hidden talent?
Not hidden, but unappreciated. I think I can sing, but my wife firmly disagrees.