A #RealConvo with Teen Vogue, SELF and Instagram
10 May 2019 — 1 min read
By AFSP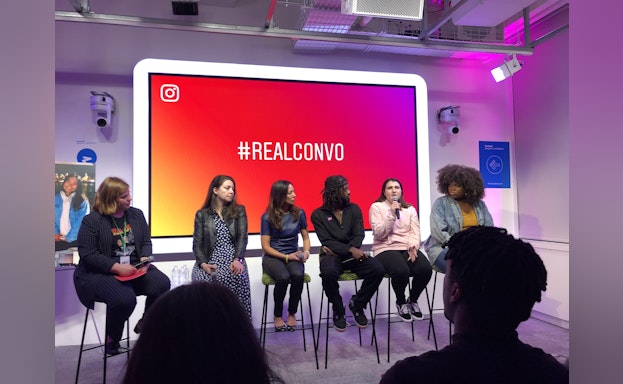 May 10, 2019 - As part of our #RealConvo campaign for Mental Health Awareness Month — and in partnership with Teen Vogue, SELF, and Instagram — the American Foundation for Suicide Prevention participated in a panel conversation on May 9th, at the offices of Instagram in New York City. Brittney McNamara, Identity Editor at Teen Vogue, hosted the panel, which featured Carolyn Kylstra, Editor-in-Chief of SELF Magazine; Kelvin Hamilton, co-founder of Sad Boys Club; Gabby Frost, founder of Buddy Project; transgender actress, activist and model Jari Jones; and our own Chief Medical Officer, Dr. Christine Moutier.
We'd like to sincerely thank all of our panelists for their participation, and for helping to make the event a truly emotional and moving experience, and a testament to the power of having a #RealConvo.
Scroll down for a handful of photos from what was an amazing and inspirational evening — and be sure to check out the video above to watch the full Facebook Livestream!