AFSP Stronger Communities Conference Convenes Leading Experts to Discuss Community-based Suicide Prevention Education in NH
5 Apr 2018 — 2 min read
By AFSP
Tagged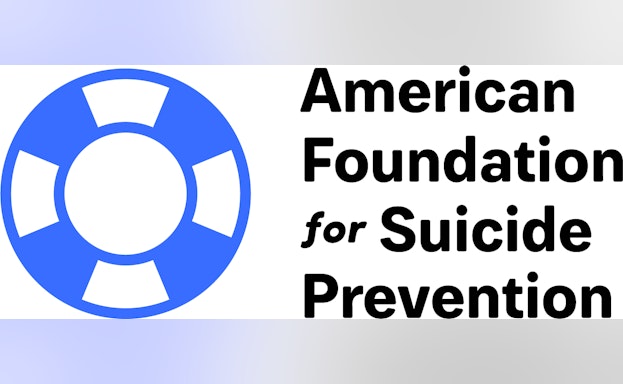 CONCORD, NH (April 10, 2018) – Although suicide is preventable, the suicide rate in the United States has been steadily rising for 18 years now. In an effort to halt this rising rate, the New England Chapters of the American Foundation for Suicide Prevention are hosting a daylong conference on suicide prevention from 8 a.m. to 5:30 p.m. on Wednesday, April 11 at the Grappone Conference Center in Concord, New Hampshire. Presentations and topics will focus on initiatives and research-based programs that address suicide prevention across a person's lifespan and within specific high-risk groups. The general registration fee is $100 per person and $40 for students. Media wishing to attend must register with Alexis O'Brien, aobrien@afsp.org.
"Preventing suicide and providing assistance for those at risk of taking their lives is of dire importance, and I am grateful for the AFSP's efforts to bolster mental health awareness, increase research funding and explore effective programming to help those in need," said United States Senator Jeanne Shaheen (D-NH).
"The Stronger Communities conference is bringing national suicide prevention leaders to our local community to present the latest research and advancements in the field and community-based programs that work," said Lisa Riley, chair of the AFSP NH Chapter and serves on the AFSP National Chapter Leadership Council.
This conference is designed for suicide prevention advocates, mental health professionals, social workers, guidance counselors, caregivers, survivors and individuals living with mental illness and their families.
Some presentations will include national experts presenting on topics such as:
Critical Role of Family Support in Preventing Suicide and Promoting Well-Being for LGBT Youth by Caitlin Ryan, Ph.D., ACSW, Director, Family Acceptance Project, San Francisco State University
Overview of Project 2025 and AFSP Programs: What They Mean for the Community by Doreen Marshall, Ph.D., Vice President of Programs, American Foundation for Suicide Prevention
Moving Forward Following a Medically Serious Suicide Attempt by Stephen O'Connor, Ph.D., Assistant Professor, Director of Faculty Research Development, Department of Psychiatry and Behavioral Sciences, University of Louisville School of Medicine
Post-traumatic Stress Disorder and Suicidal Behavior: Current Understanding and Future Directions by Jaimie L. Gradus, D.Sc., M.P.H. Boston VA Research Institute
Suicide Prevention in the Health Care System: What's New That Works? by Mike Hogan Ph.D., co-lead of the Zero Suicide Advisory Group and representatives from Exeter Hospital, NH
Suicide Risk in Older Adults: What Have We Learned? by Kelly Cukrowicz, Ph.D., Texas Tech University
Loss and Healing Clinician Program by Dr. Doreen Marshall, AFSP VP of Programs
How Advocacy Fits into Suicide Prevention, Education and Research by John Madigan, AFSP VP of Public Policy
This conference is being presented by AFSP New England Chapters using funds raised at their Out of the Darkness Community Walks. The New England Chapters include: AFSP Greater Boston, AFSP Maine, AFSP New Hampshire, AFSP Rhode Island, AFSP Vermont and AFSP Western Massachusetts.
A limited number of scholarship spots are still available. Those attending may receive CE credits by the National Board for Certified Counselors for 6 contact hours or the National Association of Social Workers for 6 contact hours.