American Foundation for Suicide Prevention Recognizes National Grief Awareness Day and Provides Resources for Living with Suicide Loss
August 30, 2023 – 3 min read
By AFSP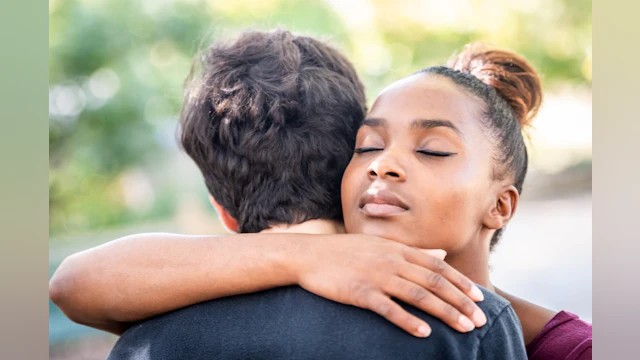 NEW YORK (August 30, 2023) - Today, the American Foundation for Suicide Prevention (AFSP), the country's leading suicide prevention organization, acknowledges National Grief Awareness Day. The annual recognition date highlights the individual and collective experience of coping with loss and promotes resources for healing. In 2021, there were 48,183 deaths by suicide in the country, impacting millions of friends, families and colleagues. 
Suicide loss survivors may contend with complex grief, often accompanied by questions surrounding their loved one's death. This grief can exacerbate feelings of guilt, like the belief that the person could have done more to prevent the loss. 
AFSP has created a new "Living with Loss" video series for people looking to process their own grief or to support others. The series features the personal experiences, journeys, and wisdom of those who have traversed loss due to suicide. Topics covered in the series include coping with loss, where to find support, how people have engaged with their loss and how cultural norms impact grief journeys. A fundamental step toward hope and healing is the understanding that grief is a lifelong journey and that you don't have to do it alone. Everyone heals in different ways and at their own pace. 
Alexander Silva lost his friend, Jonathan, to suicide in 2018. Coming from a military culture that sometimes encourages suppressing emotions, Silva learned to embrace the complexity of talking about his grief. He shared, "It was weird to think about how to respond to someone who asked how I was doing [after his death], because last week I was angry, then the week after I might feel guilty and the week after that I might not be thinking about it as much. Allow yourself to be wherever you're at with it. To feel what you feel."
Central to AFSP's mission of bringing hope to those affected by suicide is connecting and mobilizing the suicide loss survivor community. Founded in 1987, AFSP was charted by a small group of individuals and researchers who had all lost loved ones to suicide. Our origins as a "grassroots-meet-science" organization have ensured that the vast knowledge and experiences of our loss survivor network inform all areas of our work. 
Grief is a journey and one you never have to walk alone. "I don't know if the grief has gotten smaller, but in the twelve years since the loss of my daughter, I have gotten stronger," noted AFSP volunteer Dionne C. Monsanto.
There is a community of people who understand and are here to help you navigate loss. To find support for yourself or another suicide loss survivor visit afsp.org/loss.
###
The American Foundation for Suicide Prevention is dedicated to saving lives and bringing hope to those affected by suicide, including those who have experienced a loss. AFSP creates a culture that's smart about mental health through public education and community programs, develops suicide prevention through research and advocacy, and provides support for those affected by suicide. Led by CEO Robert Gebbia and headquartered in New York, with a public policy office in Washington, DC, AFSP has local chapters in all 50 states, DC and Puerto Rico, with programs and events nationwide. Learn more about AFSP in its latest Annual Report and join the conversation on suicide prevention by following AFSP on Facebook, Twitter, Instagram and YouTube.
Media Contact:  PR Manager, [email protected]