Applications Accepted for Mental Health Screening and Outreach Program in South Dakota Colleges and Universities
28 Feb 2019 — 3 min read
By AFSP
Tagged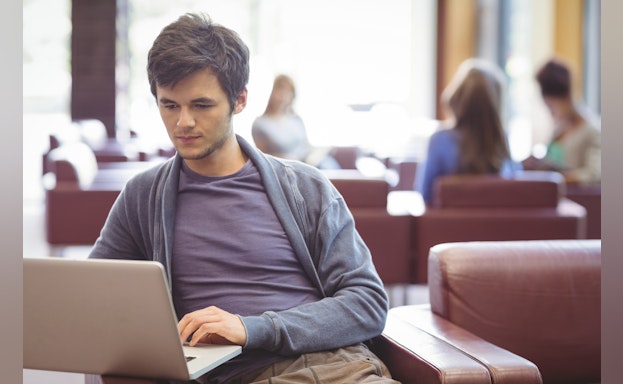 NEW YORK (February 28, 2019) – Each year, 10 percent of college students report that they have seriously considered suicide and more than 1,100 college students die by suicide. Those students who need help the most are often the least likely to seek help on their own, even when services are available to them. The Interactive Screening Program (ISP) is an online tool offered by the American Foundation for Suicide Prevention and used by college and university counseling centers to reach distressed students and help connect them to mental health services before a crisis emerges. Made possible by a generous donation from the Sammons® Financial Group, Inc. (SFG), AFSP will waive the first year program fees ($5,000) for three colleges and universities in the state of South Dakota.
"Oftentimes, feelings of shame, fear or uncertainty prevent students from seeking help," said Dr. Christine Moutier, AFSP's Chief Medical Officer. "Through ISP, we are able to reach those students who may be struggling with issues like anxiety, depression or adjustments to college life. Through a customized and highly confidential approach, ISP addresses individuals' perceived barriers to getting help."
All South-Dakota based colleges and universities that offer mental health services to students, including medical and technical schools, are welcome to apply to bring ISP to their school by submitting a proposal through AFSP's website. Applications are accepted from February 28, 2019 through May 15, 2019; and the three selected new programs will launch in September 2019.
About ISP
ISP is the only online screening program that offers students a safe and confidential way to connect with campus counselors and receive personalized recommendations and support. Since its official launch in 2006, ISP has expanded to over 100 colleges and universities nationwide and connected more than 40,000 students to a campus-based mental health professional. ISP is listed on the Suicide Prevention Resource Center's Best Practice Registry for Suicide Prevention. ISP is also currently being used by workplaces, law enforcement agencies, and Employee Assistance Programs.
The American Foundation for Suicide Prevention is dedicated to saving lives and bringing hope to those affected by suicide. AFSP creates a culture that's smart about mental health through education and community programs, develops suicide prevention through research and advocacy, and provides support for those affected by suicide. Led by CEO Robert Gebbia and headquartered in New York, and with a public policy office in Washington, D.C., AFSP has local chapters in all 50 states with programs and events nationwide. Learn more about AFSP in its latest Annual Report, and join the conversation on suicide prevention by following AFSP on Facebook, Twitter, Instagram, and YouTube.
About Sammons® Financial Group, Inc.
The member companies of Sammons® Financial Group, Inc. (SFG), are here to help families and businesses protect their future, so they can enjoy life's moments today. A subsidiary of Sammons Enterprises, SFG is a group of privately-owned financial companies, including several of the most enduring and stable companies in our industry. SFG's member companies, Midland National Life Insurance Company®, North American Company for Life and Health Insurance®, and Sammons Institutional GroupSM offer some of today's most sought-after life insurance, annuity, and retirement planning products. Sammons Financial Group: With You for Every MomentSM