Depression, Surviving Suicide Loss, and LGBTQ-Affirmative Care
8 Jun 2018 — 4 min read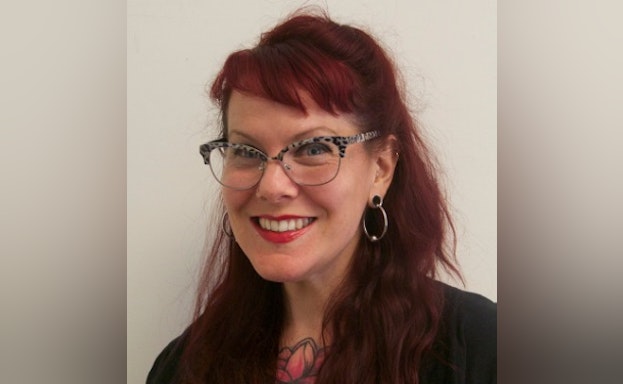 Teresa Theophano is a New York City-based social worker and freelance writer who is on the board of directors of Trinity Place Shelter for LGBTQ homeless youth. With Stephanie Schroeder, she is co-editor of the forthcoming anthology Headcase: LGBTQ Writers and Artists on Mental Health and Wellness (Oxford University Press).
Jun. 8, 2018- As a member of New York City's LGBTQ community, I have long been passionate about ensuring that queer and trans folks have access to culturally competent mental health care. I identify as a peer – someone who receives mental health services – but had been in remission from major depressive disorder since 2012. I have been thrilled in recent years to live symptom-free, thrive professionally as a social worker and writer, and enjoy many close relationships.
So I was unpleasantly surprised, to put it mildly, to find myself spiraling downward last year as early fall arrived. I had been doing everything right: taking my medication and seeing my therapist faithfully; staying connected to family and friends who understood that I have struggled with depression; and even trying to launch a new mental health training program with some of my fellow social workers and activists.
But I began to feel emotionally unwell upon sustaining an injury that impeded my mobility and entailed several weeks of throbbing pain. Added to the mix were a breakup with my girlfriend and increased responsibilities at work. Suddenly, I was crying daily, having anxiety attacks at the office, and experiencing such fatigue that I could barely keep my eyes open after dinner each night – if I could even eat.
I took a mental health day off from work here and there; I have been fortunate enough to have a very understanding supervisor. I then needed to take a mental health week. When that didn't do the trick, I put in for an extended leave as fall turned into winter. I grew much worse during this time, and could not return to the office as scheduled.
My supervisor could tell from my voice how poorly I was doing when I told him I needed more time off. He was alarmed enough to ask me if I was going to hurt myself. I told him, "No. Of course not." But while I have always sworn that I would never kill myself, the truth was that I was thinking all the time of dying. I knew I had to fight those thoughts.
As a survivor of multiple suicide losses myself, I know firsthand all too well how devastating it is to be left behind. In 2010, I was a witness to my then-partner's suicide. I remember vividly what the aftermath of that loss felt like. I recall asking myself over and over how anyone could do that to someone they purport to love. I also knew what it was like for the other people who loved my partner, as well as those who loved the family member and friend I had lost to suicide afterwards. Those memories did not fade when I became severely depressed myself.
So I told myself over and over again that it was possible to get well, even though I didn't believe it in the moment. "You don't have to die, you just have to get better," I repeated silently to myself during those dark days. It's what I would have said to anyone I care about.
I drew on a long-ago promise to my mother that I would not take my life, and I survived by seeking out more intensive treatment than I had ever received before. Between inpatient and outpatient hospitalization programs, my regular daily schedule was disrupted for a month and a half—but it was without a doubt what I needed at the time. I was fortunate that my health insurance covered most of my treatment costs, and that the care I received was largely effective and compassionate.
Not everyone has this experience, especially within queer and trans communities. Particularly for community members whose gender identities or expressions are non-traditional, treatment programs can be uncomfortable and even unsafe environments. That's why it's so important that mental health providers are trained to offer LGBTQ-affirmative services.
I am back at work these days and grateful to be making inroads back to myself, and I have realized all over again how crucial it is to reach out for help when we need it. As suicide loss survivors, as people living with mental health conditions, and as individuals who have experienced trauma, none of us have to be alone.
To learn more about LGBTQ+ suicide and suicide risk, click here.
Additional Resources:
The Trevor Project, 866-488-7386 (or text "Trevor" to 202-304-1200)
Trans Lifeline, 877-565-8860
SAGE LGBT Elder Hotline, 1-888-234-LGBT (5428)
LGBT National Hotline, 1-888-843-4564
National Suicide Prevention Lifeline, 1-800-273-TALK (1-800-273-8255)
Crisis Text Line, text "Talk" to 741741