I'll Still Celebrate Her Birthday: Thought's from a Bereaved Mom on Mother's Day
28 Apr 2021 — 3 min read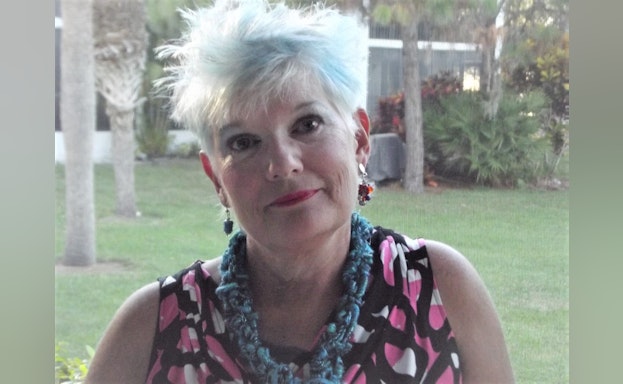 It's been thirty-five years since my daughter, Lydia, was born. It's been twenty years since her death by suicide. The approach of Mother's Day has me thinking of these "anniversaries," a word that has a celebratory connotation that doesn't fit these occasions for me. How am I to spend these days? My daughter's birthday marks the anniversary of one of the best days of my life, yet it is also weighted with sadness.
For a number of years, my sister would send a card on Lydia's birthday. Although Lydia is dead, it is still, after all, her birthday. When I mentioned the tradition of my sister's cards to a friend, she thought it odd. She thought my sister shouldn't remind me. As though I could ever forget. As though I would ever want to forget.
I don't know if I ever told my sister how much those cards meant to me. She has stopped sending them. The first year that passed without a card, I cried and wondered if she'd simply forgotten. My sister, though, is a rememberer of dates. I believe she thought it was time to stop.
There is another person – Irene, one of my oldest friends, – who remembers Lydia's birthday and still sends a card each year, letting me know she remembers. Last year, I sent her a note, using one of my coveted John Lennon postage stamps, to tell her how much I appreciate her friendship.
I am not one who remembers dates, and have never been that thoughtful, so I feel I have no right to expect such kindness from anyone; but Irene's card moves me to tears every year.
So how am I to observe these anniversaries, which are so filled with contradictory emotions? Shall I make a cake? How many candles? Fifteen for the years she was alive? Thirty-five for the years since she was born? Shall I buy her a gift? Shall I look through the boxes of photos of birthdays past, recalling the names of the guests, wondering what they've been up to all these years, and if they ever think of her?
This year, I am making an effort not to try to understand the reasons my daughter took her life when it had just barely begun. It's easy to say that I am thankful for the gift of her, but not so easy to always believe that. I wonder how my own life, and that of my son, would be different had we not loved and lost her, and had we never known the unfathomable pain of that loss.
Today is her birthday. I finally get dressed and leave the house, because the dog is out of food. In the grocery store, there's a pumpkin pie that catches my eye. I walk past, but the pie calls out to me. "Come back! It's her birthday! She loved pumpkin pie!" I turn, walk back, and the pie jumps into my cart. I buy things to make a large green salad.
When I get home, I eat three slices of pie with whipped cream because it's her birthday, and I will celebrate that.
There are anniversaries that come with no reason at all for celebration, and yet we mark them on our calendars, taking care to commemorate the dates. We wear poppies to remind us of the more than eight million dead in the Great War. We have National Pearl Harbor Remembrance Day events. We assemble at Ground Zero on September 11. Yet I'm expected to forget my daughter because, according to some people, "Shouldn't I be over it by now? Isn't it time I moved on?"
Once the happy-sad-rapid-cycling day of marking my daughter's birth has passed, I am faced with the far more abysmal anniversary of her death. On this day there is no celebration, though a candle will burn in my kitchen all night.
Some friends – other parents who have survived the loss of a child – refer to this as the "Angelversary." I have not been able to think of it that way, though I suppose it might help if I could.
As Mother's Day, the Hallmark holiday of cards and flowers approaches, I know I will get a card and a call from my son, and that will brighten my day. I know, too, that I will think of my other friends who have lost a child. Maybe I'll start sending them Mother's Day cards. Because they are and always will be mothers.