Leading Suicide Prevention Organization Partners with American College of Emergency Physicians
24 Sep 2018 — 3 min read
By AFSP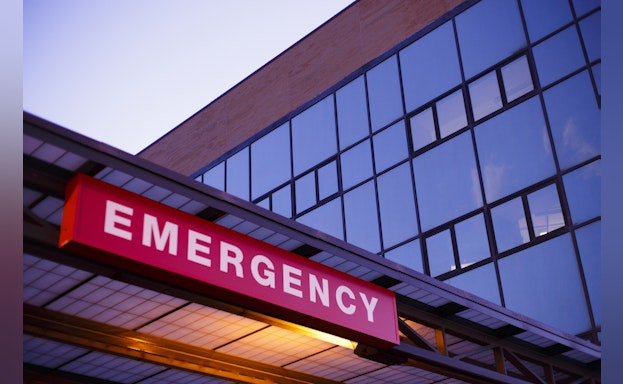 MEDIA CONTACTS:
ACEP: Steve Arnoff, [email protected], 202-370-9292
AFSP: Alexis O'Brien, [email protected]; 347-826-3577
The Partnership Will Be Launched During September's National Suicide Prevention Month
Leading Suicide Prevention Organization Partners with American College of Emergency Physicians
NEW YORK – September 24, 2018 – In the United States, suicide is the tenth leading cause of death. Emergency departments (EDs) frequently encounter suicidal patients, or those at risk of suicide, and play an important role in the diagnosis, treatment and prevention for this population. To help address this rising cause of death, the American Foundation for Suicide Prevention (AFSP) and the American College of Emergency Physicians (ACEP) announce plans to jointly develop a mental health and suicide prevention national awards program. The program's goal is to improve care by highlighting existing innovative suicide prevention solutions. Further, the two organizations are developing an online-based suicide risk assessment and treatment tool to better guide the delivery of emergency suicide prevention services. Upon completion, the tool will be made freely available to emergency departments nationwide.
"There is a role for everyone to play in suicide prevention. By partnering with the ACEP we will be able to reach people at risk for suicide. With the online tool and awards program, AFSP and ACEP will be able to scale up best practices and identify new approaches to suicide prevention in EDs across the nation. Through our chapter network, AFSP has the ability to reach hospitals and urgent care centers and employ approaches for identifying and treating suicide that will save lives," said Christine Moutier, MD, AFSP chief medical officer. The organizations' innovative partnership highlights a key focus of AFSP's Project 2025, which aims to reduce the annual suicide rate by 20 percent by 2025.
Local EDs will be able to submit applications to the award program highlighting their current use of innovative approaches to suicide prevention. These applications will be reviewed by a selection committee. The award winner will be featured and will work with ACEP and AFSP to share their program with EDs around the country.
"We are pleased to partner with AFSP to address suicide risk, prevention and treatment," said Paul Kivela, MD, MBA, FACEP, president of ACEP. "Emergency departments nationwide are often at the frontlines of the mental health crisis in this country and the new iCAR2E tool will help emergency physicians identify and reduce suicide risks, communicate effectively with patients, and collaborate with other health professionals to extend care as needed beyond the emergency department."
AFSP's Project 2025 is focused on four critical areas where evidence points to saving the most lives in the shortest amount of time, one of which is emergency departments. By focusing on EDs, AFSP believes more than 1,100 lives can be saved by 2025. Launched in October 2015, Project 2025 is a high-impact, collaborative initiative developed by AFSP, aimed at achieving the organization's bold goal of reducing the annual suicide rate 20 percent by 2025. Using a dynamic systems model approach based on what the evidence tells us about suicide, AFSP has determined a series of actions and critical areas to help us reach our goal. With this approach we reach across all demographic and sociological groups to have the greatest impact for suicide prevention and the potential to save thousands of lives within the next 10 years. If we work collectively to expand the above interventions in key areas (Firearms, Emergency Departments, Healthcare Systems, and the Corrections System) – cumulatively, we can expect to save nearly 20,000 lives through 2025.

ABOUT ACEP
ACEP is the national medical specialty society representing emergency medicine. ACEP is committed to advancing emergency care through continuing education, research and public education. Headquartered in Dallas, Texas, ACEP has 53 chapters representing each state, as well as Puerto Rico and the District of Columbia. A Government Services Chapter represents emergency physicians employed by military branches and other government agencies.
ABOUT THE AMERICAN FOUNDATION FOR SUICIDE PREVENTION
The American Foundation for Suicide Prevention is dedicated to saving lives and bringing hope to those affected by suicide. AFSP creates a culture that's smart about mental health through education and community programs, develops suicide prevention through research and advocacy, and provides support for those affected by suicide. Led by CEO Robert Gebbia and headquartered in New York, and with a public policy office in Washington, D.C., AFSP has local chapters in all 50 states with programs and events nationwide. Learn more about AFSP in its latest Annual Report, and join the conversation on suicide prevention by following AFSP on Facebook, Twitter, Instagram, and YouTube.
# # # # #