Vulnerable in My Truth: Making a Difference for Suicide Prevention in Honor of My Father
May 8, 2023 – 4 min read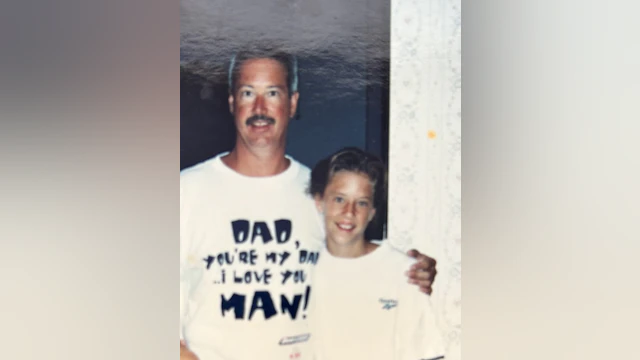 Suicide is a public health problem and a leading cause of death in the U.S. According to the CDC, as reflected on the American Foundation for Suicide Prevention (AFSP)'s statistics web page, it is currently the twelfth leading cause of death in the country, and the tenth leading cause of death in my home state of Washington. I found my way to AFSP the year after my father died by suicide, and have participated in the organization's Out of the Darkness Walks every year in his honor. It is important for me to keep his legacy alive and increase awareness of the warning signs of suicide and how anyone can have a #RealConvo about mental health.
Mental health and suicide prevention are important to me, and because of that, I am lucky to work for Coordinated Care, a managed care organization in Washington serving over 250,000 residents. As the Senior Director of Behavioral Health Services, I am honored to work for an organization that focuses on serving the most vulnerable individuals.
Coordinated Care is an organization that is passionate about providing education to communities on suicide and suicide prevention. Through Coordinated Care's Community Giving program, we have been able to reinvest over five million dollars back into projects across Washington state addressing equity, social determinants of health, and capacity building. Many of our investments focus on expanding access to care and prevention. Coordinated Care awarded AFSP a Community Giving grant to support their suicide prevention education programs such as Talk Saves Lives, Talk Saves Lives: An Introduction to Suicide Prevention for the Latinx and Hispanic Communities, Gizmo's Pawesome Guide to Mental Health© for children, and loss support programs such as Healing Conversations, which pairs survivors of suicide loss with trained volunteers who have themselves lost a loved one to suicide, have healed, and can provide understanding and resources. (See AFSP's Get Help page for further resources.)
These programs provide participants with information about suicide across communities, up-to-date research on suicide prevention, and what we can do in our communities to save lives. We all play a role in suicide prevention and awareness, and I am thrilled about the partnership with Coordinated Care and AFSP.
Our support of AFSP and suicide prevention is particularly important to me because of my personal experience. My father suffered from bipolar disorder with severe depression. Over the years he tried treatment infrequently. He had limited access to psychiatric care in his rural community, which was reduced even further by "small town stigma." As the years went on, the depressive states got longer and more severe, and in 2015 I lost my dad to suicide. This was a surprise that turned my life upside down.  
As a trained mental health counselor, I felt as though I should have seen what was happening – but this experience made me realize that although there are common warning signs for suicide, they can be hard to spot, and sometimes it can be hard even for those closest to the person struggling to recognize them. Sometimes, it might ironically even be harder for those closest to them to notice, because they lack the more objective perspective of others who might see the person less frequently and therefore be better able to spot larger, gradual changes. The more people who know to recognize them, the greater the safety net for people like my father, who are at risk.
Almost eight years later, I still feel vulnerable in my truth. We buried my dad the afternoon before my 31st birthday and one week before my brother's wedding. His suicide note was so unlike him. He was full of life and possessed a natural writer's ability. The note was detached and practical; and we found others stashed away in his home dating back almost ten years. None of us knew how bad it was. (Statistically, the majority of people who take their lives do not leave a note, which may indicate impulsiveness or conflicting feelings – it's not really that the person no longer wants to live, but that they cognitively cannot see a way out of their pain. Research shows that decision making is affected for someone in a suicidal state.)
My father struggled in silence like so many do, but I think of the bravery it took to wake up each morning and continue looking the world in the face regardless of the pain he was carrying inside. I think my dad was the bravest person I know. As one of his survivors, I hope to have half the courage he displayed throughout my life, and I hope to help create better knowledge around suicide awareness and prevention through my personal and professional ventures.
I am a clinician, and I am also a survivor of suicide loss. I am the daughter of a strong person who was passionate about helping others. It is partnerships like that between Coordinated Care and AFSP that give me hope and further drive my desire to shine a light, through education and awareness, for all communities affected by suicide. With Coordinated Care's Community Giving award, the Washington Chapter of AFSP will be able to provide more Talk Saves Lives trainings to communities, schools, providers and organizations on suicide prevention and awareness. We look forward to our collaboration and continued work together this year to help our Washington communities.