Over a Thousand People Now Registered to Walk From Dusk Until Dawn in June to Fight Suicide in Philadelphia
15 Mar 2018 — 3 min read
By AFSP
Tagged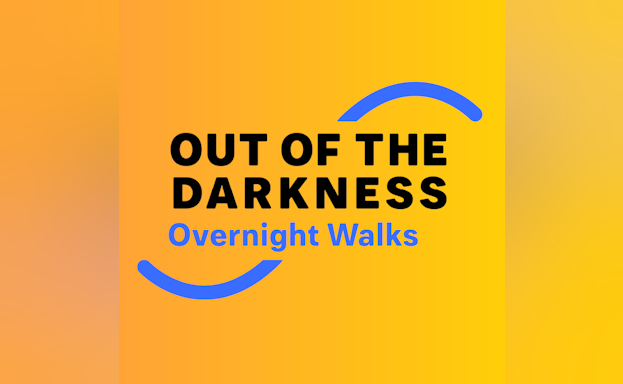 Contact: Alexis O'Brien, PR Director, 347-826-3577, aobrien@afsp.org
Over a Thousand People Now Registered to Walk From Dusk Until Dawn in June to Fight Suicide in Philadelphia
The Overnight will be held in Philadelphia and support the American Foundation for Suicide Prevention
PHILADELPHIA (March 15, 2018) – Suicide is among the nation's top ten leading causes of death. Last year nearly 2,000 people in Pennsylvania died by suicide, leaving loved ones and communities behind. To help draw attention to this leading, but preventable cause of death, many will walk from dusk until dawn downtown Philadelphia, beginning on June 16 through June 17. Currently there are over 1,000 people registered, with more registering every day. These Walkers from Philadelphia, the surrounding area, and from other parts of the country have all also agreed to raise $1000 each in support of the cause, benefiting the nation's largest suicide prevention organization, the American Foundation for Suicide Prevention. AFSP funds research, creates educational programs, advocates for public policy, and supports those affected by suicide.
"We must do more to prevent suicide in our country. To ensure this happens, AFSP set a bold goal to reduce the national rate of suicide 20 percent by the year 2025, but we know that we can't do this alone," said AFSP CEO Robert Gebbia. "Because of our dedicated Overnight walkers, who walk all night to raise awareness and funds for suicide prevention, we are optimistic that we will achieve our goal and save tens of thousands of lives. As we walk, there will be one goal – to stop suicide."
Many participants in the Overnight Walk have lost a loved one to suicide or have a connection to mental health and suicide prevention. This is the second time this event will be held in Philadelphia; the first time was in 2014. Each participant is assigned to a Walker Coach who supports and helps them with any questions they might have along the way.
AFSP will be hosting an event on March 17 to provide general information about The Overnight and help walk participants with fundraising and training tips for this nearly 16-mile journey. This Out of the Darkness Overnight Walk Kickoff event will be from Noon – 2 p.m., Saturday, March 17 at the Friends Center in the Cherry Street Room, at 1501 Cherry Street in Philadelphia.
Registration is still open for the 2018 Overnight Walk at TheOvernight.org. Discounts for students and military personnel are available.
Suicide in Pennsylvania
On average one person dies by suicide every four hours in Pennsylvania. In 2016 we lost 1,907 Pennsylvanians to suicide. Among residents ages 15-34 suicide ranks as the second leading cause of death; suicide ranks third amongst those age 10-14 and fourth among those ages 35-54. Across the state nearly four times as many people die by suicide annually than by homicide.
The American Foundation for Suicide Prevention is dedicated to saving lives and bringing hope to those affected by suicide. AFSP creates a culture that's smart about mental health through education and community programs, develops suicide prevention through research and advocacy, and provides support for those affected by suicide. Led by CEO Robert Gebbia and headquartered in New York, and with a public policy office in Washington, D.C., AFSP has local chapters in all 50 states with programs and events nationwide. Learn more about AFSP in its latest Annual Report, and join the conversation on suicide prevention by following AFSP on Facebook, Twitter, Instagram, and YouTube.
# # #