Scattering CJ: An AFSP Spotlight Interview with Filmmakers Andrea Kalin and David Lobatto
10 Sep 2019 — 5 min read
By AFSP
Tagged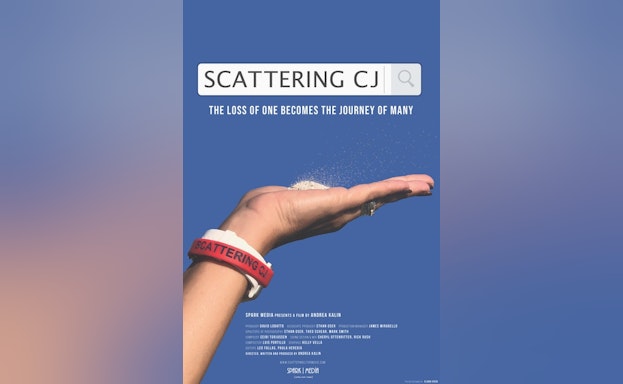 Could you tell us about your documentary "Scattering CJ"? What is it about, and what initially interested you in telling this story?
"Scattering CJ" follows the amazing story of Hallie Twomey, a heartbroken mom from Maine who lost her eldest son CJ to suicide in 2010. To honor CJ's memory and his love of travel, Hallie put a request out on social media for help in scattering his ashes in as many places of beauty and meaning as possible.
Hallie's request resonated beyond her wildest dreams, fostering a worldwide community across social media that was galvanized to scatter CJ's ashes in a thousand different locations, and accompanied by a vast array of stunning imagery and moving testimony. The "Scattering CJ" initiative raised awareness about suicide, and encouraged support among the many people following the project, many of whom had been affected by suicide or struggled themselves.
The overwhelming response Hallie received from strangers from around the globe has been a massive part of her family's healing journey.
Our belief in this inspiring, profoundly moving story's capacity for positive social change — and its need to be seen by the widest audience possible — is what has driven us in making this film.
In what ways has your understanding of mental health and suicide changed or been impacted by your working on the film? Did anything surprise you?
We went into this with some intellectual understanding of suicide, and we'd seen the statistics. What those numbers don't reveal, and what making the film has laid bare to us, is that for every one person who takes their own life there are countless others who are seismically affected by that action and the subsequent absence of that person in their lives. This effect needs a spotlight as much as the death itself, because loss is often a trauma with lifelong repercussions. An unpleasant but eye-opening surprise for us was the number of people involved in the making of the film and its outreach who have lost someone close to them to suicide. It seems that everyone knows someone affected.
What kind of impact do you think this has had on the family's healing journey?
Hallie's great fear, as she tells it, is that the CJ she knew and loves will be forgotten. In the thousands of connections made through the "Scattering CJ" project, the family can see in a tangible way that CJ has been — and continues to be — memorialized in a positive and life-affirming way. Hallie's life in particular has taken a direction she could never have anticipated. Being the architect of the "Scattering CJ" project has unwittingly led to her becoming a community leader and an activist for mental well-being.
For CJ's brother, Connor, CJ's death opened up a way to engage in conversations about mental health and help others heal, but it also showed him the importance of not just being alive, but living in a way that is also fulfilling.
CJ's father, John, is a private person who tends to stay clear of social media. While he wholeheartedly supports Hallie and can find joy in The "Scattering CJ" project, it was not his preferred approach for coping with his son's death. Through the making of this film, we've learned there's no "right" way to cope with the loss of a loved one. Grief is such a complex process, and everyone grieves differently.
Are there any significant moments that stuck out to you during the making of the documentary?
In Hot Springs, Arkansas, we watched an Army veteran break down in tears as he spoke with Hallie on the phone, sharing with her how much the ""Scattering CJ"" project and their friendship has come to mean to him.
Standing on the banks of the Cuyahoga River in Ohio, we listened as a son shared how "Scattering CJ" helped his mother open up to him about her own struggles with depression and attempted suicide. She sat off to the side, watching him with great pride and love.
Lastly, and more personal for us, are memories of being in the "edit cave," plastering a wall with 3 x 5" index cards to visualize our story in a tactile and organic way. Any time we had an idea for a scene, story point, theme or beat, we'd add a color-coded card to the wall. Even with a story so inherently steeped in the digital world an analog approach shaped our narrative structure, and kept our windowless room bright and full of possibilities.
What is the most important thing you hope viewers take away after watching the film?
We hope viewers feel a sense of hope and community, and gain an understanding that suicide is a public health crisis that transcends borders, genders, age, race and ethnicity.
We want people to know that there should be no shame or embarrassment in asking ourselves, those close to us, or even a stranger, "Are you okay?"
And finally, we want viewers to realize that even when they feel most alone, there is always help out there.
"Scattering CJ" is scheduled for release in 2019. Click here to view the trailer and learn more.
---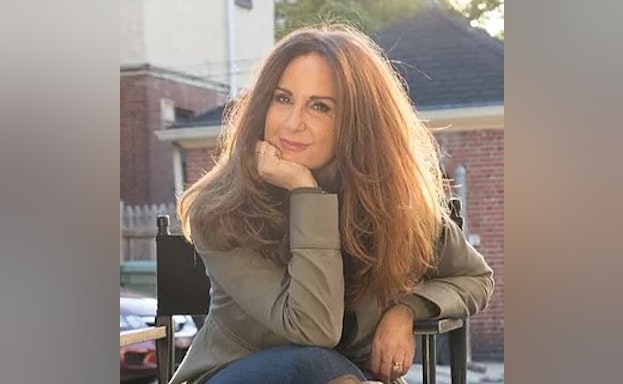 Andrea Kalin, Director, Producer, Writer
Andrea Kalin is the creative visionary and founder of Spark Media, a production company dedicated to crafting engaging stories with a strong social conscience. Her films have aired on major networks around the globe, screened theatrically to sold-out audiences, and earned more than 100 industry awards — including a Prime Time Emmy, Golden Globe and WGA nominations. Andrea specializes in bringing viewers to the emotional front line where lives of courage, perseverance and dignity transcend seemingly insurmountable hardships. ""Scattering CJ"" is her 12th documentary feature.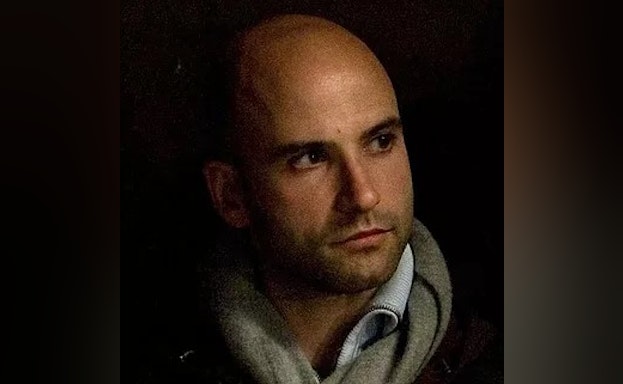 David Lobatto, Producer
David is a British writer based in Los Angeles, who has worked in production for ten years on films such as "Casino Royale" and "Hitchhiker's Guide To The Galaxy," rising to the level of production manager. He wrote the BAFTA-nominated single drama "Cyberbully," starring Maisie Williams, which scored an RTS nomination, two nominations at the Broadcast Awards and won the Mind Media drama award for raising awareness of mental health issues.