Stand Up for Hope: A Comedy Benefit for Suicide Prevention
4 May 2021 — 2 min read
By Alan Mednick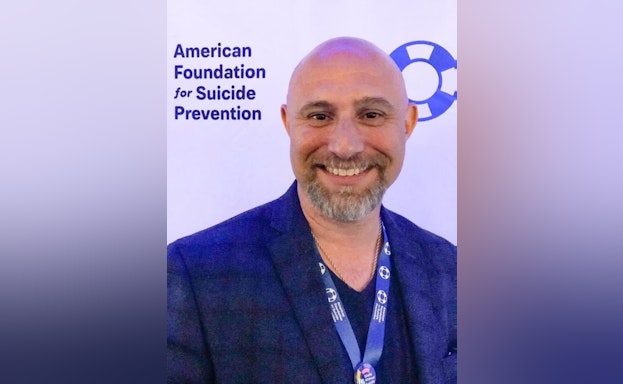 Hope and humor often go hand in hand, and the American Foundation for Suicide Prevention's mission is to save lives and bring hope to those affected by suicide. It's in this spirit that AFSP's Southeast Florida chapter is presenting the Stand Up for Hope comedy event on May 27 at the Improv West Palm Beach Florida, where guests (both in-person and virtual) will receive a well-deserved dose of laughter as they help raise funds for our important mission.
When you think about mental health, laughter might be the furthest thing that comes to mind. But as a survivor of suicide loss, myself, it was comedy that seemed to play a key role in helping my family heal after we lost my beautiful daughter Raven.
Earlier in my life, I had always enjoyed making people laugh. I even had a reputation for being a bit of a prankster. But in 2017, five years after we lost Raven, I could hardly even crack a smile, let alone laugh. To make matters worse, my son Michael was also dealing with his own battle of anxiety and depression. It was five years filled with struggles and loss.
Then one night, our world forever changed, this time for the better. My wife Mary and I took Michael to see the comedian Gabriel 'Fluffy' Iglesias for his birthday.
Not only did this stand-up comedian make us smile and laugh, but it felt like he had given us a sense of hope. On some level, I think we realized that if we could laugh, that meant we could heal.
I did some research, because I wanted to know if there was any science behind the healing effects of laughter. Guess what? There is! From what I read, it seemed that laughter can lower the stress hormone cortisol. It can also activate the mesolimbic dopaminergic reward system in the brain, and raise levels of beta-endorphins, the 'feel-good' chemicals of the body. I'm not a scientist. All I know is that on some level, a good night of comedy helped us release some tension, and begin to feel okay again.
This is why when it came time to do something to benefit AFSP, basing a fundraising event around a night of stand-up comedy seemed like a natural fit. Given the events of the past year, as we all contended with the COVID-19 pandemic, I think we could all use a little laughter right now. Funds raised will go toward helping AFSP continue to do their important work, such as suicide prevention education, research, support for those affected by this leading cause of death, advocacy efforts, and more.
Stand Up for Hope will take place on May 27. Guests can win some cool raffle and auction prizes, in addition to seeing a star-studded line up of comedians with two goals in mind: to make us laugh and help create a world without suicide.
To learn more, and purchase in-person or virtual tickets for the event, visit: www.afsp.org/standupforhope