Suicide or Transition: Making the Most Difficult Choice of My Life
14 Dec 2021 — 4 min read
Tagged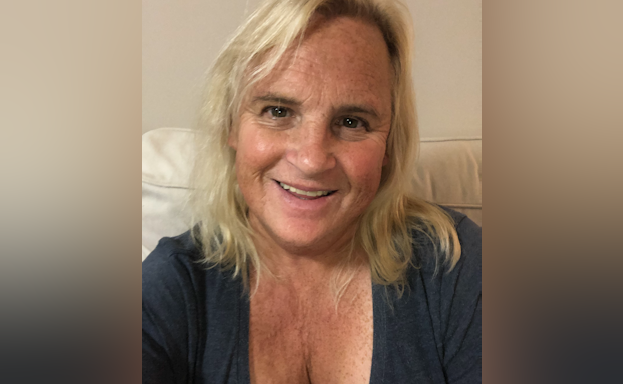 I grew up in Scotland and spent my first 49 years living there. I knew internally I was female since the age of 14, but when I looked in the mirror – and when others looked at me – a male person was who we all saw. I wondered to myself: "I must be wrong or crazy to think I'm female, right?"
I had a few items of female clothing I liked to wear when no one else was around. It just felt so right to be dressed in them. One day, when I was 16, my mother was tidying my room and found my female clothing hidden in the back of a closet. When I tried to tell her I think I am a girl, I was met with anger, and threats to be taken to a psychiatric hospital. I was then thrown out of my family's home. I decided never to talk about this again, and keep this side of myself secret.
In order to fit in with society, I got a job in construction. My hobby was weightlifting. I thought to myself: "Nobody will ever suspect or know that I am female again!"
I got married when I was 43. My wife was the only other person who knew I cross-dressed. I moved with my wife to America at the age of 50. It was her job we moved here for. I was a stay-at-home "house husband." This gave me the chance to live as a female during the day, while she was at work. For the first time in my life, I didn't have to hide my female clothing – but at the same time, my wife never wished to see me dressed. But it was the best I could hope for and I was content.
The best way I can think to describe what happened one day at the age of 54 is that my head burst from everything I'd been holding inside. All the barriers and boxes in my mind just disappeared; my female self was now front and center. I realized I simply couldn't go on playing the part of a male anymore. Now that these internal barriers and boxes were gone, I knew I could never go back to living as a man. My authentic self was now in charge.
But how could I transition to female at my age? I worried my life would be filled with ridicule and embarrassment. For the first time in my life, I experienced suicidal thoughts. For the next six months, I was faced with the following choice: I could take my own life, or I could transition.
In the end, I decided to transition. Guess what: it was amazing! Previously, I had lived as an introvert and shied away from getting close with anyone. Now, I found I had confidence in myself, that I am quite a nice person, and in no time I was surrounded by friends I never had before. I became a board member of Free Mom Hugs CT, a not-for-profit charity whose only aim is to be there for any member of the LGBTQ community who just need a hug – people who, like me, had been shunned by their family.
Then, the pandemic happened. No more friend meetings. No hugs. Everyone was isolated. Just as I was becoming a social butterfly, my wife left me. She had tried to accept the new me, but both my personality and physical appearance had changed beyond recognition. I had to find a new place to live. Not fun In COVID times!
Now in a new place, and feeling isolated, I began to withdraw into myself, just as I had done for most of my life. It was my way of protecting myself against the world.
One of my friends, Samara, happened to be a volunteer for the American Foundation for Suicide Prevention. She had asked me to call her if I was ever having a bad day. Isolation, female hormones, and now living alone meant I had quite a few really bad days. It felt as though nobody liked me or could be bothered to get in touch – so what was the point of going on? I was in a self-fulfilling prophecy of depression and worthlessness. But Samara was always there for me, and was someone I knew would always listen to me cry on the phone. She never let me get too down, or wallow too deeply in self-pity. It helped so much to know she was there.
Fast forward to today: my transition is going really well. My self-confidence has reached a new high. Living as my true self, with no secrets anymore, is amazing.
Life becomes much easier when you are true to yourself.
Samara is one of my best friends; I would walk over broken glass for her. I now volunteer as a member of the my local AFSP chapter's Out of the Darkness Walks committee. I also now have a lovely girlfriend, Laura, who I just adore.
It still amazes me that I am able to live as my true self. I would like to thank everyone who was, and still is, there for me. I love you all.