The American Foundation for Suicide Prevention Honors International Survivors of Suicide Loss Day Through 300+ Community Events, New Documentary
November 3, 2023 – 3 min read
By AFSP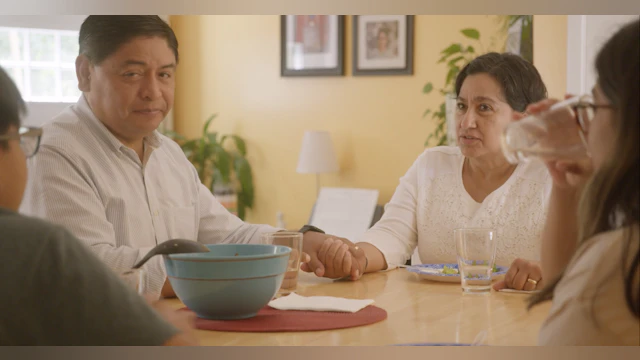 NEW YORK (Nov. 6, 2023) – This International Survivors of Suicide Loss Day (Survivor Day), Saturday, November 18, the American Foundation for Suicide Prevention (AFSP), a leading suicide research and prevention organization in the U.S., is inviting those who have lost a loved one to suicide to participate in a day of healing at one of more than 300 events held worldwide on or near the day's observance.
Survivor Day is held on the Saturday before American Thanksgiving each year, as the holidays can be especially difficult for those who have lost loved ones to suicide. In 2022, over 6,150 people gathered at Survivor Day Events globally from Washington, D.C. to Singapore. AFSP provides a safe space where survivors of suicide loss are encouraged to come together in their local communities to find comfort and community as they share stories of healing and hope.
"Healing from suicide loss can be a uniquely challenging journey, but it's one that you never need to navigate alone," said AFSP Senior Vice President, Programs Trisha Calabrese, MPH. "The American Foundation for Suicide Prevention is here to support the millions of people across the globe impacted by suicide, no matter where you are at in your grief. Survivor Day comes at a particularly difficult moment in time for survivors of suicide loss, and these events are so important in helping people know that there is a community that understands your experience and supports you."
Survivor Day events offer attendees the opportunity to learn coping strategies, embrace grief and discover resources to help with each unique healing journey. These events will also hold screenings of a new AFSP-produced documentary showcasing relatable stories of loss, hope and healing.
"International Survivors of Suicide Loss Day occurs each year very close to the time [my wife] Alice passed away. The first time I participated in Survivor Day, it took a lot for me to drive myself to the event. I really didn't know what to expect," said Board Chair of the AFSP Tennessee Chapter and survivor of suicide loss Paul Augustiniak. "I felt less anxious once I entered the building. It gave me comfort to be with others that day who carried the same weight I carried. I gained a greater understanding of what we know about suicide and the resources and support that are available for people."
International Survivors of Suicide Loss Day was created by an Act of Congress in 1999 following the passage of a resolution introduced by Senator Harry Reid, whose father took his own life in 1972. To learn more about Survivor Day, visit survivorday.org. 
Local Survivor Day events are closed to the media to protect the confidentiality and grieving process of survivors. These events encourage attendees to share their stories openly and honestly in order to drive grief support and healing. 
In addition to in-person events, AFSP hosts Survivor Day Live, a virtual experience bringing communities together from across the world through Facebook and YouTube Live. It will feature a screening of the new AFSP-produced documentary and there will be a panel discussion with several loss survivors.
Find a local Survivor Day event near you at afsp.org/survivorday, and if you're unable to join in person, tune in at 7 pm ET on Saturday, November 18, at facebook.com/afspnational or youtube.com/afspnational.
For more resources, view AFSP's new "Living with Loss" video series created for people looking to process their own grief or to support others. The series features the brave personal stories, journeys, and wisdom of those who have traversed loss due to suicide.
###
About the American Foundation for Suicide Prevention (AFSP)
The American Foundation for Suicide Prevention is dedicated to saving lives and bringing hope to those affected by suicide, including those who have experienced a loss. AFSP creates a culture that's smart about mental health through public education and community programs, develops suicide prevention through research and advocacy, and provides support for those affected by suicide. Led by CEO Robert Gebbia and headquartered in New York, and with a public policy office in Washington, D.C., AFSP has local chapters in all 50 states, DC and Puerto Rico with programs and events nationwide. Learn more about AFSP in its latest Annual Report, and join the conversation on suicide prevention by following AFSP on Facebook, Twitter, Instagram, and YouTube.
Please fill out this press request form with media inquiries.