The Chalkboard Challenge
18 Oct 2019 — 2 min read
By Morgan Clay
Tagged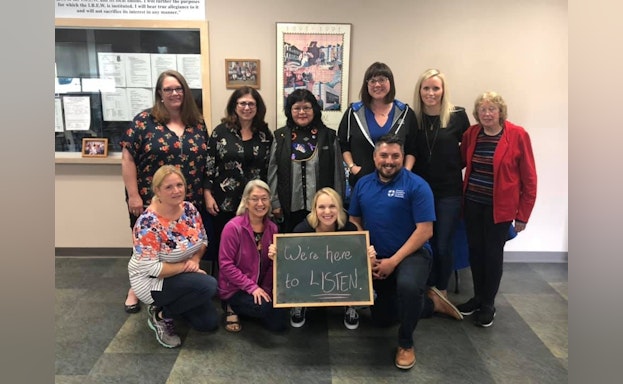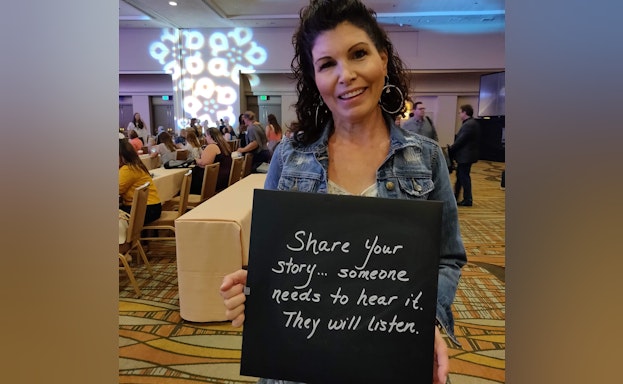 Oct. 18, 2019- It was nine years ago that I became a suicide loss survivor. My older brother Clint died by suicide. He has since become my inspiration to help people who suffer and are at risk for suicide. It was after my first Out of The Darkness Walk for the American Foundation for Suicide Prevention that I knew I had to somehow get involved with AFSP. Little did I know at the time that I would be chairing the next OOTD Community Walk in Fairbanks, Alaska. I dove in with both feet. I then became a board member for the Alaska chapter. I realized that the support I receive from the Walks and from my local AFSP chapter is integral to my healing, and I wanted to be the voice for others who might not know they have one.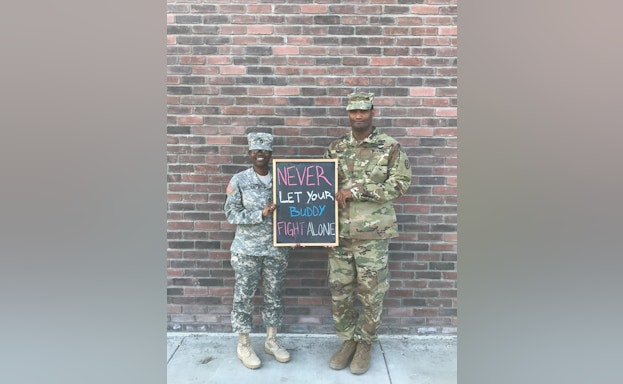 Three years ago, a friend sent me a message on social media. She was in a dark place in her life, and knowing my involvement with AFSP, she reached out to me. We messaged on and off for a few days and shared inspirational sayings and quotes. She later told me that she would periodically go back to our messages and draw strength from our conversation.
I took one of my favorite sayings from that conversation and wrote it on a chalkboard for inspiration. I snapped a photo of myself holding it. It read, "Life Is Tough, But So Are You." I made it the profile picture on my Facebook page, and the outpouring of positive comments that came from that one post sparked an even bigger idea.
For a week, I took my chalk board and fancy chalk with me everywhere. I would approach people and ask them one question: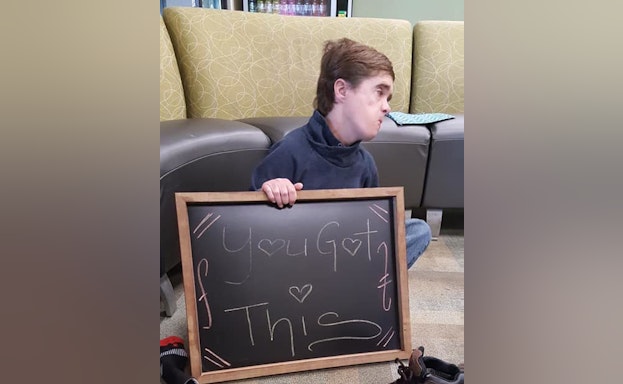 "If you could tell someone who had suicidal thoughts one thing, what would it be?"
The responses I received did not disappoint! Some folks had an answer right away, while others took to online mood boards like Pinterest for a little inspiration. Either way, every person I asked jumped at the opportunity to participate.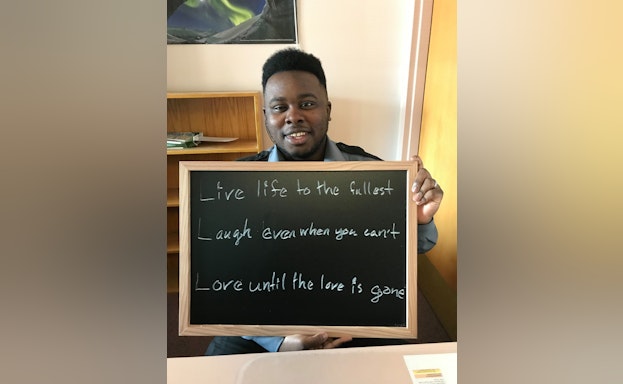 It takes more than inspirational sayings to prevent suicide – but in addition to being encouraging, I realized that the biggest impact this was having was that it started a conversation. It urged people to think about what they could say to someone who is struggling, and empowered them to "Be the Voice" for suicide prevention.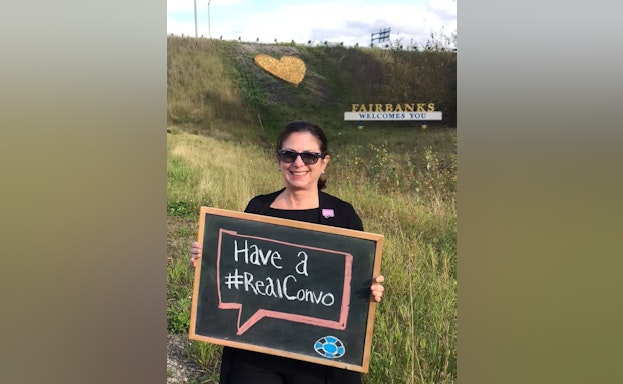 This past August, I challenged the Fairbanks Suicide Prevention Task Force and AFSP volunteers to take the Chalk Board Challenge so we could begin flooding social media with positivity for National Suicide Prevention Week. We had people as far as California and Colorado get involved. The stories I've been sent, along with the photos being posted, have opened the conversation even more. Some people commented that they truly needed to see one of these messages on the day they ran across it. That's why we do this – to bring some kind of hope to those who struggle.
Click here to see more photos of inspirational sayings from The Chalkboard Challenge.