Thousands To Walk From Dusk Until Dawn To Fight Suicide In Dallas and Philadelphia
1 Feb 2018 — 2 min read
By AFSP
Tagged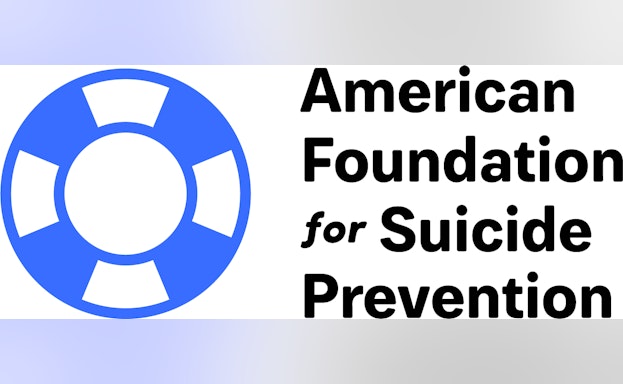 Contact: Alexis O'Brien, PR Director, 347-826-3577, aobrien@afsp.org
American Foundation for Suicide Prevention's Out of the Darkness Overnight Walk - Cities Chosen
NEW YORK (February 1, 2018) – Suicide is the nation's tenth leading cause of death and the rate is rising. To bring greater awareness to this tragic yet preventable cause of death, the American Foundation for Suicide Prevention is holding two Out of the Darkness Overnight Walks – the first in Dallas on June 2-3 and the second in Philadelphia on June 16-17. These annual fundraisers held by AFSP attracts participants from communities across the country who will walk more than 16 miles from sunset until sunrise to raise money and awareness for suicide prevention. The theme of this year's Overnight Walk is, "One Night. One Goal. Stop Suicide."
"When the first Overnight Walk was held years ago, some people weren't sure anyone would walk for suicide prevention; they worried that no one would show up. But since that first walk in 2002, nearly 8,000 people have volunteered, 36,000 people have walked in The Overnight, raising almost $45 million to support the fight to stop suicide," said AFSP CEO Robert Gebbia. "We are grateful for these amazing heroes who give their time, passion and financial support to our cause. Through their effort we know we will reach our bold goal of reducing the national suicide rate 20% by the year 2025."
Many participants in the Overnight Walk have lost a loved one to suicide or have a connection to mental health and suicide prevention. AFSP saves lives and brings hope to those affected by suicide by funding research, creating and teaching educational programs, advocating for smart public policies, and supporting survivors of suicide loss and those who struggle with suicidal ideation. Each walker raises a minimum of $1,000 to participate in the Overnight Walk.
This is the second time both cities will be hosting the event – the first time it was held in Philadelphia was in 2014 and the first time the event was held in Dallas was in 2015.
By focusing efforts on one particular night, and raising public awareness with a marketing campaign based around the concept of, "One Night. One Goal. Stop Suicide," those who have been directly impacted by suicide, as well as those who support them, will rally to open up lines of communication, and inspire those in distress to reach out for help.
Registration is now open for the 2018 Overnight Walks at TheOvernight.org.
The American Foundation for Suicide Prevention is dedicated to saving lives and bringing hope to those affected by suicide. AFSP creates a culture that's smart about mental health through education and community programs, develops suicide prevention through research and advocacy, and provides support for those affected by suicide. Led by CEO Robert Gebbia and headquartered in New York, and with a public policy office in Washington, D.C., AFSP has local chapters in all 50 states with programs and events nationwide. Learn more about AFSP in its latest Annual Report, and join the conversation on suicide prevention by following AFSP on Facebook, Twitter, Instagram, and YouTube.
# # #