Training Tennessee Highway Patrol Officers in Suicide Prevention
2 Feb 2018 — 3 min read
By Shannon Hall
Tagged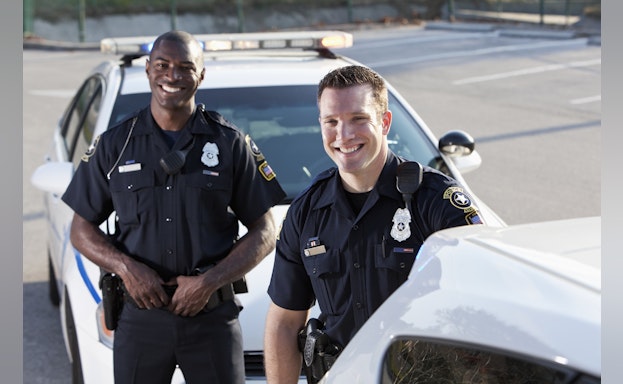 February 2, 2018 - On Valentine's Day, 2012, I lost the first best friend I ever had when my younger brother Matt died by suicide. You can probably imagine the exquisite anguish my family and I endured as a result of this loss. I immediately began looking for resources to help me cope. This brought me to a wonderful group of people who were in the process of chartering a new AFSP chapter in Middle Tennessee. I have been a member of the chapter's board since its inception, and board chair for the last four years.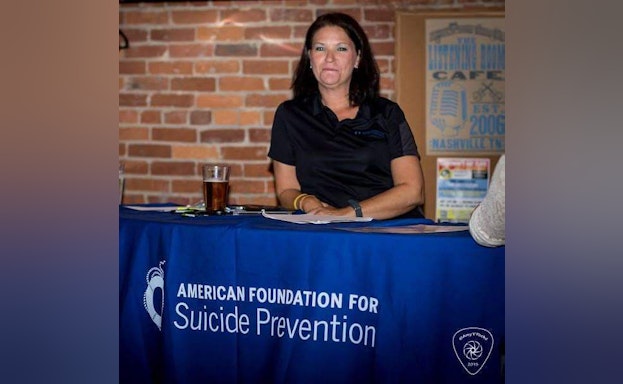 In 2016, I learned of safeTALK, a well-regarded suicide prevention training program. I was immediately interested in bringing it to our state. Apart from my volunteering efforts with AFSP, my "day job" is in learning and development at the Tennessee Department of Safety and Homeland Security. I knew that law enforcement officers are a high risk group for suicide. I also knew that our troopers were likely to encounter citizens in crisis. It occurred to me that this was a group that could benefit from safeTALK training.
Tennessee is a rural state, and law enforcement is often the first contact someone in a suicidal crisis has for getting help. Working with Captain Robert Bighem (Ret), our AFSP chapter was able to get the safeTALK curriculum into the 2017 mandatory in-service program for state troopers. We also got the curriculum approved by the Peace Officers Standards and Training (POST) Commission, which means that any law enforcement officer who takes this course in Tennessee gets three hours of POST credit towards their continuing education.
As a result of our efforts, Tennessee became the first state to train all highway patrol officers in suicide prevention. In 2017, 848 state troopers and trooper cadets were trained to be suicide-alert helpers. Our Middle Tennessee Chapter covered all the expenses for this training, using funds we raised at our local Out of the Darkness Walks. Now all of our state troopers know how to talk openly and directly about suicide, and are prepared with resources in each area of the state to get help for these citizens. They are also better prepared to help fellow officers who may be struggling with thoughts of suicide. In my opinion, this is just huge for our state.
I feel so blessed that my volunteer work and my career intersected in such a way that allowed me to make this valuable connection between AFSP and the Tennessee Highway Patrol. Our state is the first in the nation to accomplish this achievement, but it is my sincere hope that we won't be the last. If you are interested in a partnership like this in your state, I'd love to share ideas with you. Efforts like this will certainly help us live out our mission to save lives and bring hope to those affected by suicide.
safeTALK
safeTALK trains members of the community to recognize the signs of suicide and then to take action by connecting those exhibiting these signs with life-saving intervention resources. Since its development in 2006, safeTALK has been used in over 20 countries around the world. The training features four easy-to-remember steps: Tell, Ask, Listen, and KeepSafe. To bring a safeTALK training to your area, contact your AFSP chapter.