Understanding 'The Why'
10 Jul 2020 — 3 min read
Tagged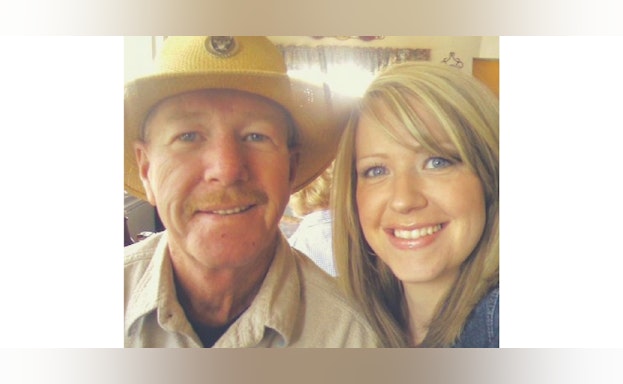 "He just needed a job. If only he hadn't lost his house. He must have lost his faith. There's nothing you could have done. He had a terminal illness, didn't he? Why didn't he ask for help? Why didn't he just…"
People who knew my dad tried hard to make sense of his death with statements and questions such as these. The truth is that we all ask, "Why?" after losing someone to suicide. In fact, it's in our very nature as human beings to understand the world around us by asking who, what, where, when, and why. Without the answers to these questions, our world can seem like chaos, and out of our control.
Having taken on the role of caretaker at a very young age, I got to know my dad better than most. I was known as Kevin's daughter and I was his biggest voice. So naturally, I wanted everyone to know the real why. My dad didn't take his own life because of just one event and no, he didn't have a terminal illness. There were multiple layers that contributed to his suicide, including a co-occurring mental health condition.
After his death, I decided I wanted to tell everyone that if we could just understand and talk about the complexity of "The Why," then perhaps we could help others. So I began my journey with the American Foundation for Suicide Prevention. I read every page and subpage of afsp.org. I clicked on every link, opened every document, and immersed myself in all the information I could. Everything I knew to be true in my heart was confirmed…and so I wept and I grieved and I talked. I told anyone who would listen, "Please. Hear what I have to say: understand me, understand my dad, understand 'The Why,' and understand there is hope."
When I attended my first Out of the Darkness Community Walk in Modesto, California in 2013, I was invited to share my dad's story. Afterwards, several people approached me with a heartfelt thank you and an exhale of relief -- as if someone finally understood. I felt a sense of peace and comfort, knowing that my role as Kevin's daughter hadn't ended.
I could continue being his biggest voice.
Shortly thereafter, I became a volunteer Field Advocate through which I have been able to share my dad's story with our elected officials while advocating for life-changing policies. I also participated in AFSP's documentary film, The Journey, in which I was able to share my story of loss and healing with Survivor Day participants around the world. Together with the Modesto Walk Chair and other dedicated volunteers, we developed a working Board and became the 84th Chapter of AFSP. Now, I am an Executive Board Member and serve in the Field Ambassador program as well as the Program Services Committee. I'm able to provide prevention education programs and resources right here in my own community.
By volunteering with AFSP, I get to share the message that there is no single cause for suicide. I get to share the messages that addiction and depression are treatable, that there is help available without blame or shame, and that we are doing our best to ensure that there are sufficient resources to carry out comprehensive treatment. By volunteering with AFSP, I get to share the message that despite the complexity involved, suicide is preventable. There is hope!