Volunteer Spotlight: Jim Biela, on the Importance of Advocacy
1 Feb 2021 — 1 min read
By AFSP
Tagged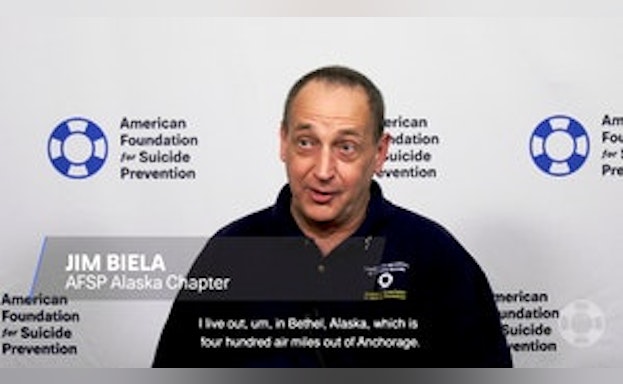 Jim Biela, of the AFSP Alaska Chapter, speaks about the importance of advocacy — on both the local and federal levels — to his experience in working with AFSP. Jim discusses how valuable it can be for volunteers to share their story in the work that they do on behalf of AFSP, and shares a touching personal story from his own advocacy efforts.
Learn more about becoming a Field Advocate for AFSP!
---
These stories, filmed at our 2018 Chapter Leadership Conference in Charlotte, N.C., feature volunteers from our AFSP Chapters nationwide. To get involved, find your local chapter and check out the volunteer opportunities at the array of programs and events offered year-round!