Write a Letter
15 Jan 2019 — 4 min read
Tagged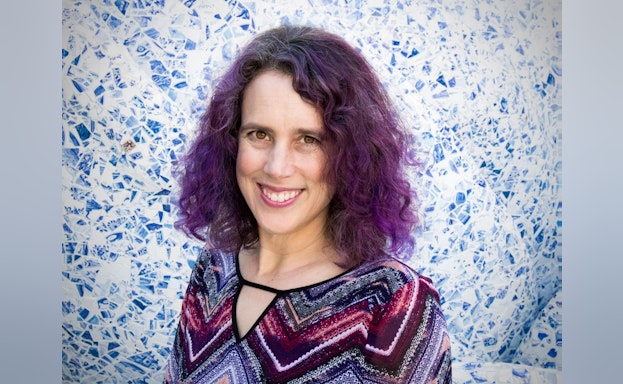 Jan. 15, 2019 - My mother took her own life in 2009, exactly one week after I gave birth to my youngest child. It was an intense and disorienting time, the joy of new life coexisting with the shock of my mom's death. Five years later, I was still struggling with a mess of anger and confusion and grief. My therapist suggested I write my late mom a letter. I am a writer by trade, but it's more than a career for me; writing is how I process things, how I make sense of the world, how I truly know what's in my heart—so this was an excellent assignment.
Once I started writing this letter, I couldn't stop. It turned out I had a lot I needed to say to my mom, more than one letter could hold. I wrote letter after letter: letters that plumbed my mom's family history, that explored our own history together, ones searching for clues and answers. These letters started out full of rage, full of questions – questions I knew my mom couldn't answer, but questions I needed to give voice to, and which I needed to release from my bones. Each letter forced me to face and feel my emotions, and helped me to let those emotions go. Ultimately, this helped me work my way through my anger and into a state of more compassion and forgiveness for my mom.
I wrote these letters for my own understanding and healing, but at some point, I decided to share them with others. At first, I felt vulnerable and exposed. But then I started hearing from fellow survivors of suicide loss, who said that my sharing my experience had given them permission to tell their own story, and in some cases, had inspired them to write letters to their own loved ones who had died by suicide. This was such a beautiful reminder that when we share our stories with one another, it can help us release shame, and feel less alone.
"I could feel the weight of all those beads in my heart, and felt my heart break into a million beads that spilled all over the room, reaching out to everyone there."
I also experienced the power of sharing our stories when I attended one of the American Foundation for Suicide Prevention's Survivor Day events, in Seattle. It was my first time attending such a gathering. I had never been in a room in which everyone had experienced this kind of grief.
I arrived a bit late after getting lost in my rental car. Upon my arrival, I was asked to choose a string of beads that represented my connection to the cause. I took one gold for the loss of a parent to suicide, and one blue for supporting suicide prevention. I slipped them over my head and quietly entered the room. In the dim light, I could see all the different color necklaces gleaming around the room—white for losing a child to suicide; red for losing a partner; orange for losing a sibling; purple for losing a friend or relative; silver for losing a first responder or member of the military; green to represent a personal struggle or attempt; teal to show support for someone who has struggled or attempted suicide. I could feel the weight of all those beads in my heart, and felt my heart break into a million beads that spilled all over the room, reaching out to everyone there.
Attendees were shown a film called The Journey: A Story of Healing and Hope, a documentary featuring people who had lost loved ones to suicide. I was so moved by all the stories shared in the film, and sat up straighter when a woman named Janet, whose mother took her own life, mentioned that her therapist suggested she write a letter to her late mother. I gathered that this was a more common practice than I had realized. In Janet's case, she brought the letter to her mother's gravesite, wadded it up and put it in the bottom of a vase full of flowers, the words dissolving into the water as she let her anger go.
So many studies have confirmed the healing powers of storytelling and writing. One from 1986 showed that those who wrote for 15 minutes about their most traumatic experience four days in a row went to the doctor less six months later than those who wrote about more neutral subjects.
We all have so much more power than we know; all we need to do to access it is to pick up a pen.
Gayle Brandeis is the author of The Art of Misdiagnosis: Surviving My Mother's Suicide.

To learn more about AFSP's annual Survivor Day events, click here.
To find an AFSP chapter near you, and learn about other local resources, click here.