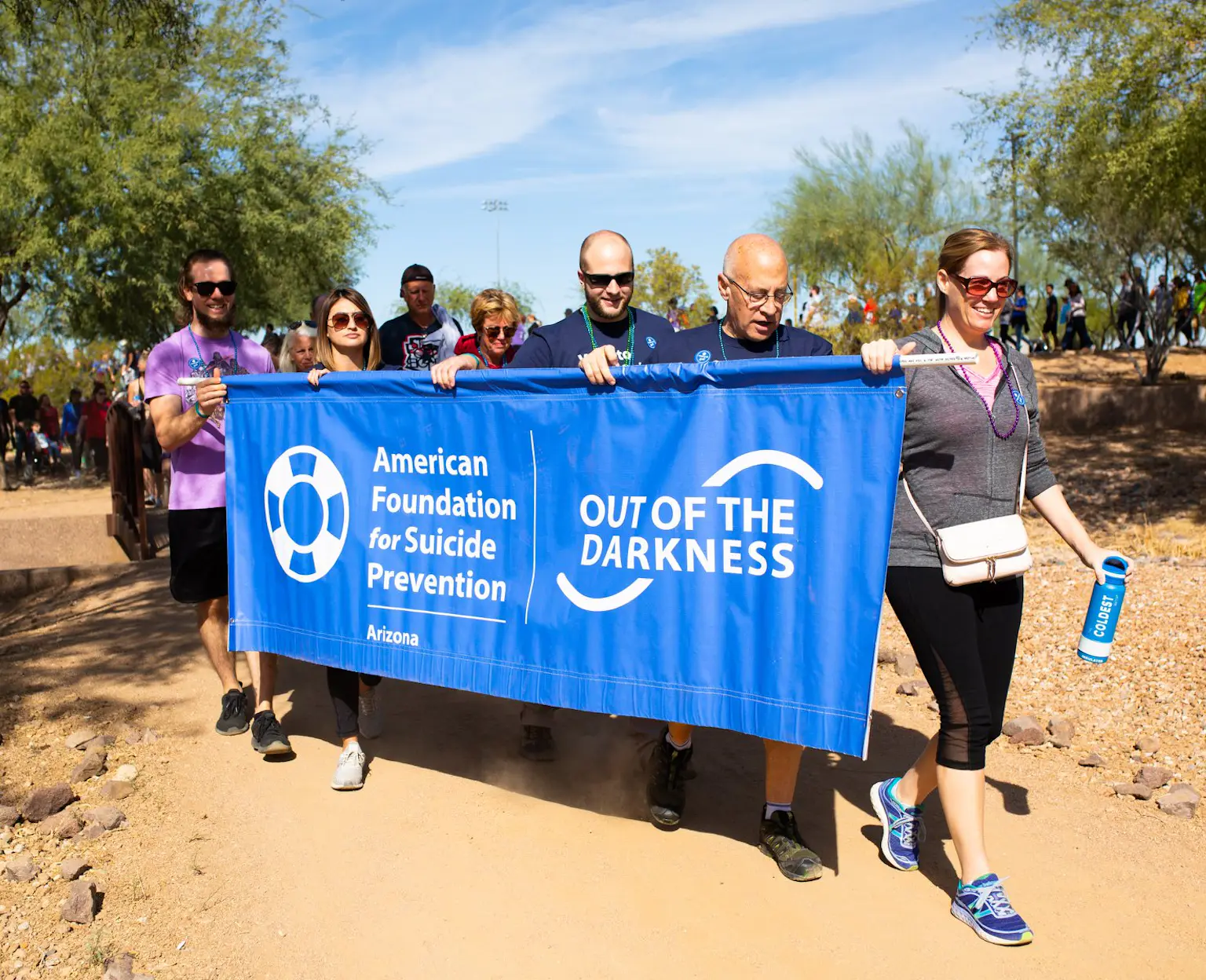 AFSP Arizona
The Arizona chapter was chartered in 2010 by a dedicated group of volunteers on a mission to transform their losses in to something with meaning and purpose.
About the AFSP Arizona Chapter
The Arizona chapter of the American Foundation for Suicide Prevention (AFSP) is a nonprofit organization dedicated to providing education, resources, and support to individuals and families affected by suicide. With a mission to save lives and bring hope to those affected by suicide, the Arizona AFSP chapter offers a wide range of outreach opportunities, including community walks, survivor support resources, and educational programs for schools and workplaces. Through their advocacy efforts, the chapter also works to raise awareness and promote policies that support suicide prevention and mental health. With a passionate and dedicated team of volunteers and staff, the Arizona chapter of the AFSP is committed to creating a world where suicide is preventable and mental health is a top priority.
Volunteer for the Arizona Chapter
Interested in getting more involved? There are so many ways you can support the Arizona Chapter! The first step is attending one of our Volunteer 101 presentations. These presentations are offered every other month and provide participants with a general overview of the organization and Arizona chapter as well as available volunteer opportunities. Check out our chapter calendar for the next upcoming opportunity. 
Request Programming
Interested in scheduling a free prevention program in your community? We have a variety of free or low-cost programs for all age groups. Fill out the this form, and we'll be in touch. 
Interested in attending one of our programs? Check out our chapter calendar to see what programs are happening in your area.
Request Printed Materials
Do you or someone you know need printed resources? Fill out this form to let us know! We can mail you printed resources tailored to your needs. We can also send larger quantities of resources to businesses, organizations, and schools to distribute. Resources are mailed at the end of every month.
Attend an Event
We host fundraising and educational events year round! Check out our chapter calendar for more details or to register for an upcoming event near you.
Donate to the Chapter
We're doing all we can to help prevent suicide and save lives here in Arizona – but we cand do it without you! You can make a one time OR reoccurring donation to the Arizona Chapter through our Circle of Hope Page. Through the support of our community, life-saving strategies and programs will be brought to local Arizona communities so we can one day build a world without suicide. 
Our Mailing Address:
AFSP Arizona Chapter
PO Box 4952
Mesa, AZ 85211
If you are mailing a check for a donation or a memorial gift and would like the donation credited to the Arizona Chapter, please send a note expressing your wish ("Please credit this donation to the AZ Chapter"). If a memorial gift please also include the name of the deceased and the Family Name/Family Address for an acknowledgment note.
Click here for our Financial Information.
Other Ways You Can Help
Join Givebacks via mobile or desktop and support AFSP while you shop at all of your favorite places!
Sign up for Matching Gifts from your company! Click here to see if your employer will match your donations. 
Host a Third Party Fundraiser to benefit the Arizona Chapter. 
Upcoming events and activities
Featured Programs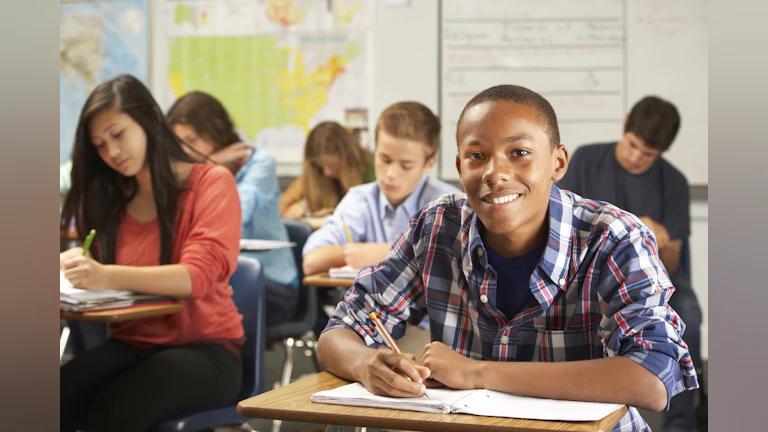 More Than Sad has taught over a million students and educators how to be smarter about mental health.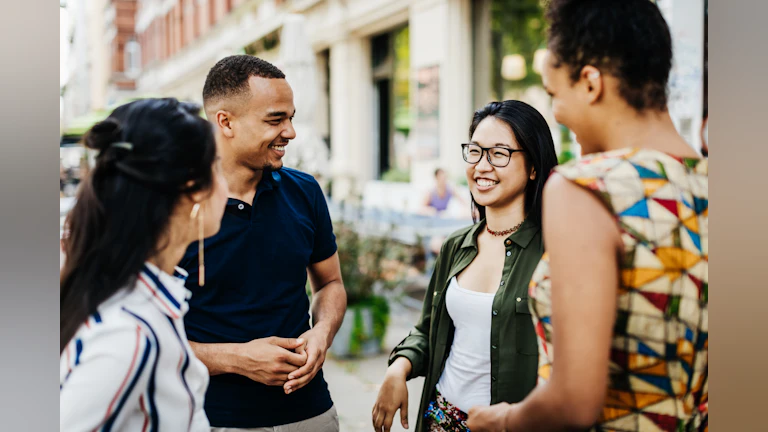 Talk Saves Lives: An Introduction to Suicide Prevention is a community-based presentation that covers the general scope of suicide, the research on prevention, and what people can do to fight suicide.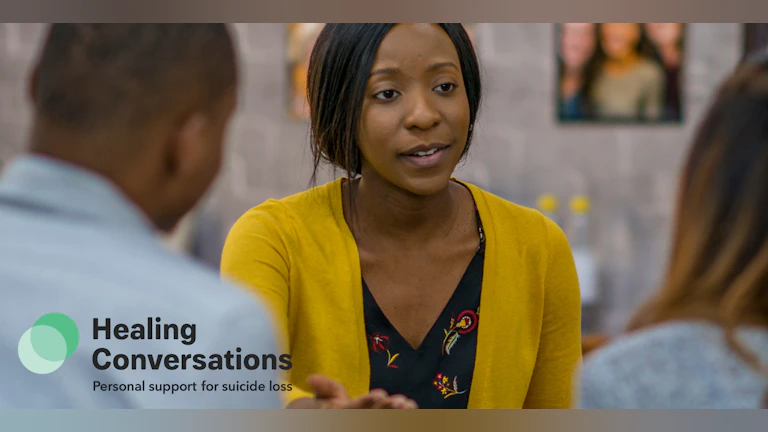 Healing Conversations gives survivors of suicide loss the opportunity to speak with volunteers, who are themselves loss survivors.