American Foundation for Suicide Prevention Elects New National Board Members   
7 Jan 2020 — 2 min read
By AFSP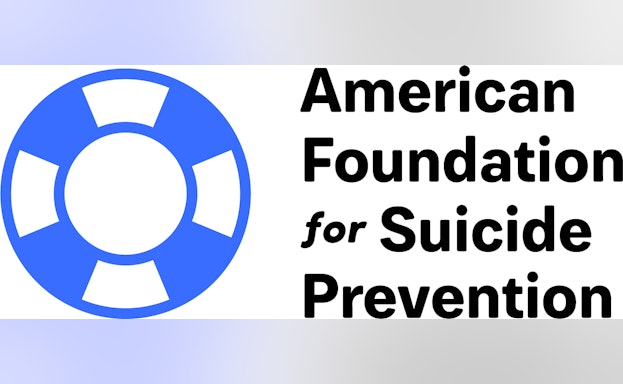 AFSP Contact: Alexis O'Brien, PR Director, 347-826-3577, [email protected]
The American Foundation for Suicide Prevention Elects New National Board Members
"Suicide is one of our nation's leading, yet preventable causes of death," said AFSP CEO Robert Gebbia. "We would like to congratulate our new National Board Members for volunteering their time, expertise and passion to helping us fight suicide. As we strive to reduce the national suicide rate 20 percent by the year 2025, the board leaders' work is imperative in helping us reach this bold goal."
The four individuals who have been nominated for their first three-year term on the national board:
Victoria Arango, Ph.D., Chief of the Central-Peripheral Interactions Pathophysiology Program, Adult Pathophysibology and Biological Interventions Development Branch, Division of Translational Research at the National Institute of Mental Health (NIMH)
David A. Jobes, Ph.D., Professor, Associate Director of Clinical Training at Catholic University of America (CUA)
Gary Kennedy, M.D., Vice Chair for Education, Department of Psychiatry and Behavioral Sciences, and Director, Division of Geriatric Psychiatry at Montefiore Medical Center
Chris Thomas, suicide loss survivor and suicide prevention advocate
Serving a one-year term, beginning January 1, 2020 the AFSP National Executive Committee Board members include:
Chair of the Board – Jim Compton
President – Maria Oquendo, M.D.
Vice President – Gary Kennedy, M.D.
Treasurer – Ed Stelmakh
Secretary – Ray Paul, Jr.
Chair, Scientific Council – Gretchen Haas, Ph.D.
Chair, Loss and Healing Council – Steve Siple
Chair of the Policy Council – Melissa D'Arabian
Chair, Chapter Leadership Council – Christopher Epperson
Chair, Development/Project 2025 Campaign – Marco Taglietti
Chair Nominating /Governance Committee – Nancy Farrell, M.P.A.
Robert Gebbia, M.S. – Chief Executive Officer
Christine Moutier, M.D. – Chief Medical Officer
The election of the new members took place in New York on December 3 and 4, 2019.
The American Foundation for Suicide Prevention is dedicated to saving lives and bringing hope to those affected by suicide. AFSP creates a culture that's smart about mental health through education and community programs, develops suicide prevention through research and advocacy, and provides support for those affected by suicide. Led by CEO Robert Gebbia and headquartered in New York, and with a public policy office in Washington, D.C., AFSP has local chapters in all 50 states with programs and events nationwide. Learn more about AFSP in its latest Annual Report, and join the conversation on suicide prevention by following AFSP on Facebook, Twitter, Instagram, and YouTube.