American Foundation for Suicide Prevention Welcomes Victor Armstrong as First Vice President for Health Equity and Engagement
August 3, 2023 – 4 min read
By AFSP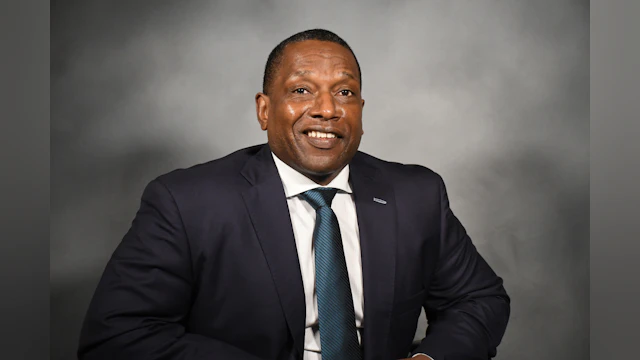 NEW YORK (August 3, 2023) - The American Foundation for Suicide Prevention (AFSP), is pleased to announce the appointment of Victor Armstrong as the organization's first vice president for health equity and engagement. AFSP is the nation's leading suicide prevention nonprofit giving those affected by suicide a community empowered by research, education and advocacy to take action against this leading cause of death. Armstrong reports to Chief Medical Officer Dr. Christine Yu Moutier. 
"We are thrilled to welcome Vic to AFSP as we continue focusing on collaborating with diverse communities on culturally relevant suicide prevention," said Moutier. "A leader in the field, Vic has a strong record of advancing health equity across sectors and addressing the impact of historical barriers on those living with mental health challenges. His role reflects AFSP's commitment to enhancing equity in care, support and services across the country and we are confident that Vic will make important contributions to this work."
As vice president for health equity and engagement, Armstrong will be responsible for providing clinical and health equity expertise across AFSP departments, including the Programs, Communications and Policy teams. He will also manage key national program partnerships that advance AFSP's DEI priorities.  
Armstrong brings over 30 years of experience in human services to the role, and notably a dedication to building and strengthening community resources to serve individuals who have been historically marginalized. Most recently, Armstrong served as the chief diversity officer at RI International, a global organization providing mental health and substance use crisis services and peer-delivered care. Before this, Armstrong was the deputy secretary for health equity and chief health equity officer for the North Carolina Department of Health and Human Services. In this role, Armstrong was responsible for developing and implementing health equity strategic initiatives into programs, services, outcomes and internal employee culture. He also managed the Offices of Health Equity, Rural Health and Diversity and Inclusion. 
Armstrong has also served as North Carolina's Mental Health Commissioner, where he oversaw the public community-based mental health, intellectual and other developmental disabilities, substance use and traumatic brain injury systems across the state. Armstrong holds a Master of Social Work degree and was named the National Association of Social Workers North Carolina (NASW-NC) 2022 Social Worker of the Year.
No stranger to AFSP, Vic has long supported the organization's work to save lives and bring hope to those affected by suicide. Since 2017, he served on the Board of Directors for AFSP's North Carolina Chapter and was crucial in the development and implementation of Soul Shop for Black Churches, a program co-developed by AFSP to help faith leaders minister to their congregations. Armstrong was also leading AFSP's advisory committee to develop a culturally relevant Talk Saves Lives™ program for Black and African American Communities. 
"Throughout my career, I have chosen vocational and volunteer roles that emulate my passion for advocacy and activism for the historical barriers of those living with mental health challenges; particularly those in Black and brown communities," said Armstrong. "After many years of collaboration with AFSP, I am honored to join the organization and support its efforts to improve our nation's mental health system, create a more equitable path forward and ultimately save lives."
Vic currently serves on the Steering Committee of the National Action Alliance and he is a member of the Board of Directors of East Carolina University School of Social Work, the Council of Advisors for St. Augustine's University and RI International. He is also a member of the National Association of Social Workers (NASW) and the NC Institute of Medicine. He is a former Board Chair of NAMI North Carolina and a member of the National Association of Social Workers.
As a health organization, AFSP is dedicated to equity in addressing the mental health and suicide prevention needs among underserved populations. We are committed to a process of change, knowing that long-term, sustained efforts are needed to improve access to culturally informed, evidence-based quality mental health care. AFSP continues to build a staff team and culture that reflects and understands the communities it seeks to impact. 
###
The American Foundation for Suicide Prevention is dedicated to saving lives and bringing hope to those affected by suicide, including those who have experienced a loss. AFSP creates a culture that's smart about mental health through public education and community programs, develops suicide prevention through research and advocacy, and provides support for those affected by suicide. Led by CEO Robert Gebbia and headquartered in New York, with a public policy office in Washington, DC, AFSP has local chapters in all 50 states including Puerto Rico, with programs and events nationwide. Learn more about AFSP in its latest Annual Report and join the conversation on suicide prevention by following AFSP on Facebook, Twitter, Instagram, and YouTube.
Media Contact: PR Manager, [email protected]