Starting in July 2022, the National Suicide Prevention Lifeline, a 24/7 toll-free crisis line that provides immediate response to millions of callers in crisis every year, will be able to be reached via a simple code: 988. As a result, calls to the Lifeline are expected to increase. The American Foundation for Suicide Prevention (AFSP) is calling on all states to put sustainable funding in place from multiple sources to support statewide suicide and mental health crisis response systems.
(Please note: until July 16, 2022, please continue to dial 1-800-273-8255 to reach the Lifeline.)
The following is the third of a series of interviews conducted with AFSP volunteer Field Advocates who are personally and professionally dedicated to making their communities ready for the new 988 crisis number. (See our first interview with Kirsten Krueger, an AFSP South Dakota advocate, here and our second interview with Jen Preble, an AFSP Montana advocate, here.)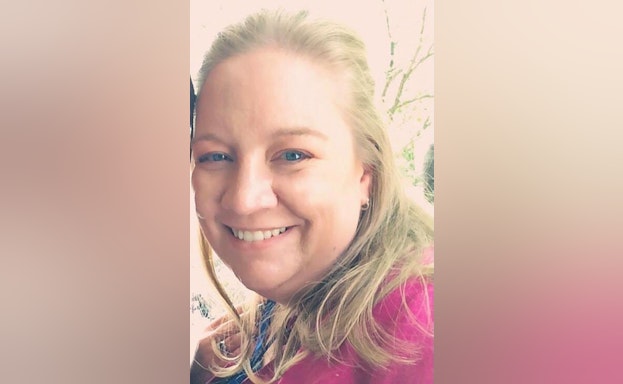 Tori Yeates, Chapter President, AFSP Utah
Tori Yeates joined AFSP's Utah chapter as a volunteer in 2012. As a clinical social worker, she provided a valuable professional perspective on suicide prevention and mental health issues. From a personal perspective, Tori could speak to the experience of losing patients, friends, and family. When Tori attended AFSP's annual Advocacy Forum in Washington D.C. in 2013, she was introduced to a whole new way to contribute to the cause by attending meetings and connecting with members of Congress on Capitol Hill.
"I'm introverted, but AFSP's Advocacy Forum brought me out of my shell. I saw the power our voices had on the Hill. It was pretty amazing," she said. From there, Tori became an AFSP volunteer Field Advocate. "AFSP has an abundance of information and is one of the best resources to get started with advocacy," Tori added.
Having seen the impact of advocacy on the national level, Tori got involved at the state level. As a part of AFSP Utah's efforts, Tori advocated for changes in crisis outreach that would eventually be realized through the National Suicide Prevention Lifeline's transition to 988.
Tori has spent 11 years in crisis line mobile outreach at the University of Utah. As an individual trained to handle mental health and suicide crises, Tori responds directly to and intervenes when individuals are in distress. Her primary work has focused on the SafeUT app, a mobile app available to anyone with a smartphone in the state of Utah. The app provides a direct line to licensed counselors for "any sized crisis or concern." Through that work, Tori knows the direct impact that can be made when individuals have timely access to crisis care and are met by individuals trained to handle mental health or suicide crises.
"We train kids from an early age: when you need the police, you call 911. But for mental health crises, 911 might not get people who understand," Tori said. "988 will be a simple way for people to get informed help quickly."
Utah advocates, community members, and policymakers have long recognized the need for a statewide mental health and suicide crisis response system that could be contacted 24/7 and easily memorable for those in need.
"When we were speaking with cellphone carriers to figure out what would work, they told us, 'It would take the Federal Communications Commission (FCC) moving a mountain.'" The response from local advocates, Tori said, was simple: "'Well, we can probably do that – with help from national partners.'"
From there, Tori and others advocated to members of Congress and explained the legislation's impact at a national level. In 2020, the hard work of advocates and legislators was recognized. The FCC voted to designate "988" as the new number for the National Suicide Prevention Lifeline and the National Suicide Hotline Designation Act was signed into law.
Tori remains amazed at the success of the policy. "Like anything at the national level, it takes time. But it went faster than any of us expected. It's been amazing to see how far this legislation has come to bolster the mental health system and crisis response system. This is because people have become more comfortable talking about suicide prevention and mental health. People are willing to acknowledge these problems and rectify them."
In 2021, Tori and advocates from the Utah Chapter continued their advocacy for 988 on the state level. As part of their State Capitol Day event, they supported a bill to create 988 Suicide Prevention and Crisis Services Account. This bill effectively funded 988 and Utah's crisis call centers. Utah was one of only a handful of states to secure funding for 988 during the 2021 legislative session. This success would not have been possible without the efforts of AFSP volunteer advocates like Tori.
"The 'ah-ha' moment I had was: I can make an impact. When you see for yourself that it's happening in your community and at the national level because of a piece of legislation we got passed? It's amazing. When voices come together, so much good can be done. And it isn't hard. You really can move mountains."
Tori encouraged people to spread the word of the upcoming 988 transition however they can. "Word of mouth is great," she said. "For our chapter, we've put information in clinics, community centers, anywhere. Now, we're gearing up for TV ads to improve our reach. We're reaching as many people as possible because you don't know who will need 988 and when."
When it comes to supporting the transition to 988, Tori said that advocating is surprisingly easy – and vitally important for progress. "If you have lived experience, those voices are very powerful. It's particularly important to voice that this resource is important for every community. Without people sharing stories about how prevention services have impacted lives, we wouldn't be where we are today with 988."
AFSP advocates make a difference through multiple grassroots advocacy activities to make their voices heard. Want to support the new 988 crisis number?