The American Foundation for Suicide Prevention Elects New National Board Members
3 Jan 2018 — 3 min read
By AFSP
Tagged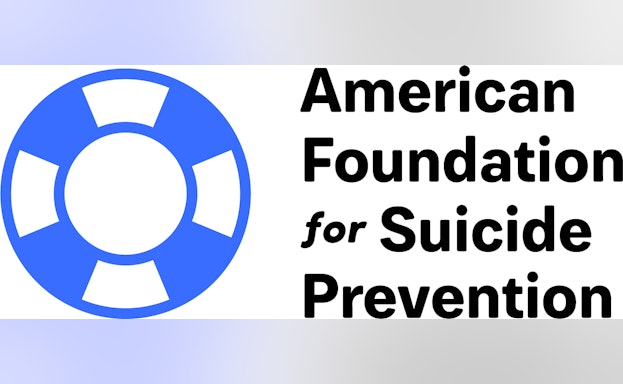 AFSP Contact: Alexis O'Brien, PR Director, 347-826-3577, aobrien@afsp.org
NEW YORK (January 3, 2018) – The nation's largest suicide prevention organization, the American Foundation for Suicide Prevention today announced the appointment of four new board members to its National Board of Directors: Tony Cornelius, Melissa d'Arabian, Jonathon Kellerman, and Ed Stelmakh. In their new roles, effective January 1, 2018, the board members will support the organization in its mission to save lives and bring hope to those affected by suicide.
"Suicide is one of our nation's leading, yet preventable causes of death," said AFSP CEO Robert Gebbia. "We would like to congratulate our new National Board Members for volunteering their time and passion to helping us fight suicide. As we strive to reduce the national suicide rate 20 percent by the year 2025, the board leaders' work is imperative to helping us reach this bold goal."
Four individual have been identified to fill open positions for their first three-year term on the national board:
Media and entertainment executive producer

Tony Cornelius

currently oversees

The Don Cornelius Foundation

, named after his father. Tony lost his father Don Cornelius, creator of 'Soul Train' to suicide in 2012.

Celebrity Chef

Melissa d'Arabian

lost her mother to suicide when she was a college student. She has been active in her support for mental health and suicide prevention, and has worked with AFSP for many years.

New Jersey resident,

Jonathon Kellerman

, is currently the Executive Vice President and Global Chief Compliance Officer for Allergan plc.

A New Jersey based pharma executive,

Ed Stelmakh

serves as the Senior Vice President and CFO at Otsuka America Pharmaceutical, Inc.
Serving a one-year term, beginning January 1, the new AFSP National Executive Committee Board members include:
Steve Siple – Chair of the Board

Jerry Rosenbaum, M.D. – Board President

Gretchen Haas, Ph.D. – Board Vice President and Treasurer

James Compton – Secretary

Maria A. Oquendo, M.D., Ph.D.

– Chair, Scientific Council

Dennis Tackett – Chair, Loss and Healing Council

Nancy Farrell, MPA – Chair, Policy Council

Ray Paul, Jr. – Chair, Development

Marco Taglietti, M.D. – Chair Governance / Nominating Committee

Christopher Epperson – Chair, Chapter Leadership Council

Robert Gebbia

– Chief Executive Officer

Christine Moutier

, M.D.

– Chief Medical Officer
Four members who are completing their term on the Board, include: (1) Alan Weeks, (2) Michael Ballard, (3) John Greden, M.D., and (4) Mary Weiler. There will now be 27 members of the National Board of Directors.
The election of the new members took place in New York on November 30, 2017.
The American Foundation for Suicide Prevention is dedicated to saving lives and bringing hope to those affected by suicide. AFSP creates a culture that's smart about mental health through education and community programs, develops suicide prevention through research and advocacy, and provides support for those affected by suicide. Led by CEO Robert Gebbia and headquartered in New York, and with a public policy office in Washington, D.C., AFSP has local chapters in all 50 states with programs and events nationwide. Learn more about AFSP in its latest Annual Report, and join the conversation on suicide prevention by following AFSP on Facebook, Twitter, Instagram, and YouTube.
# # #