Tagged: AFSP Tennessee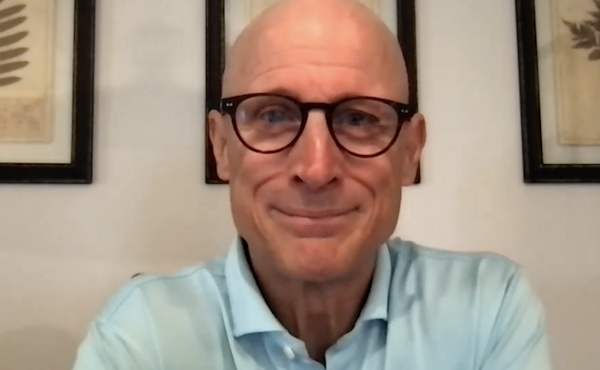 My wife Alice and I had known each other for 35 years and been married for 33 years. Losing her to suicide in 2016 was a terrible, traumatic experience. It was the people I met through AFSP who convinced me to become involved as a volunteer. I realized that we gain more strength through connection.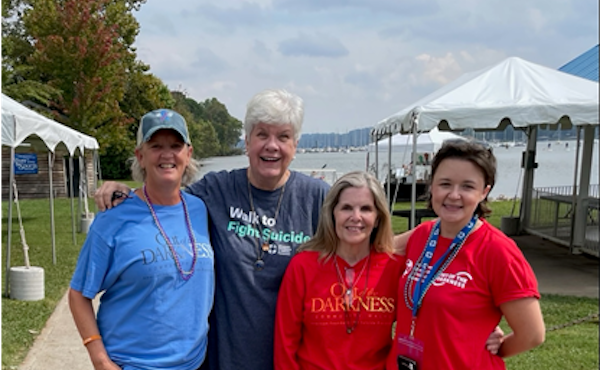 An ode to the out of darkness community walks and the joy of finding peace and healing in nature after loss.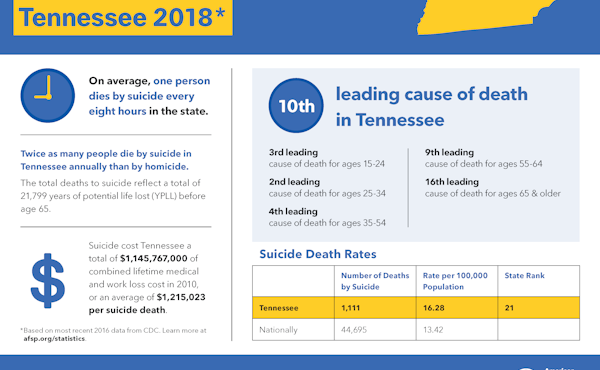 Suicide is the tenth leading cause of death in the United States, and it is the ninth leading cause of death in Tennessee.
By AFSP