AFSP Massachusetts
The AFSP Massachusetts Chapter is fueled by the mission to save lives and foster HOPE in the Bay State.
About the AFSP Massachusetts Chapter
As a part of AFSP's growing nationwide network of chapters, we bring together people from all backgrounds who want to prevent suicide in our communities. Families and friends who have lost someone to suicide, vulnerable individuals, mental health professionals, clergy, educators, students, community/business leaders, and many others energize our chapter.
The grassroots work we do focuses on eliminating the loss of life from suicide by: delivering innovative prevention programs, educating the public about risk factors and warning signs, raising funds for suicide research and programs, and reaching out to those individuals who have lost someone to suicide.
Not from Massachusetts? Click here to find your local AFSP Chapter.
BE PART OF THE MOVEMENT COMING #TogetherToFightSuicide
Central MA Walk - September 17th
Berkshire County Walk - October 1st
South Shore / Cape Cod Walk - October 1st
Merrimack Valley Walk - October 8th
Greater Springfield Walk - October 22nd
Boston Area Walk - October 22nd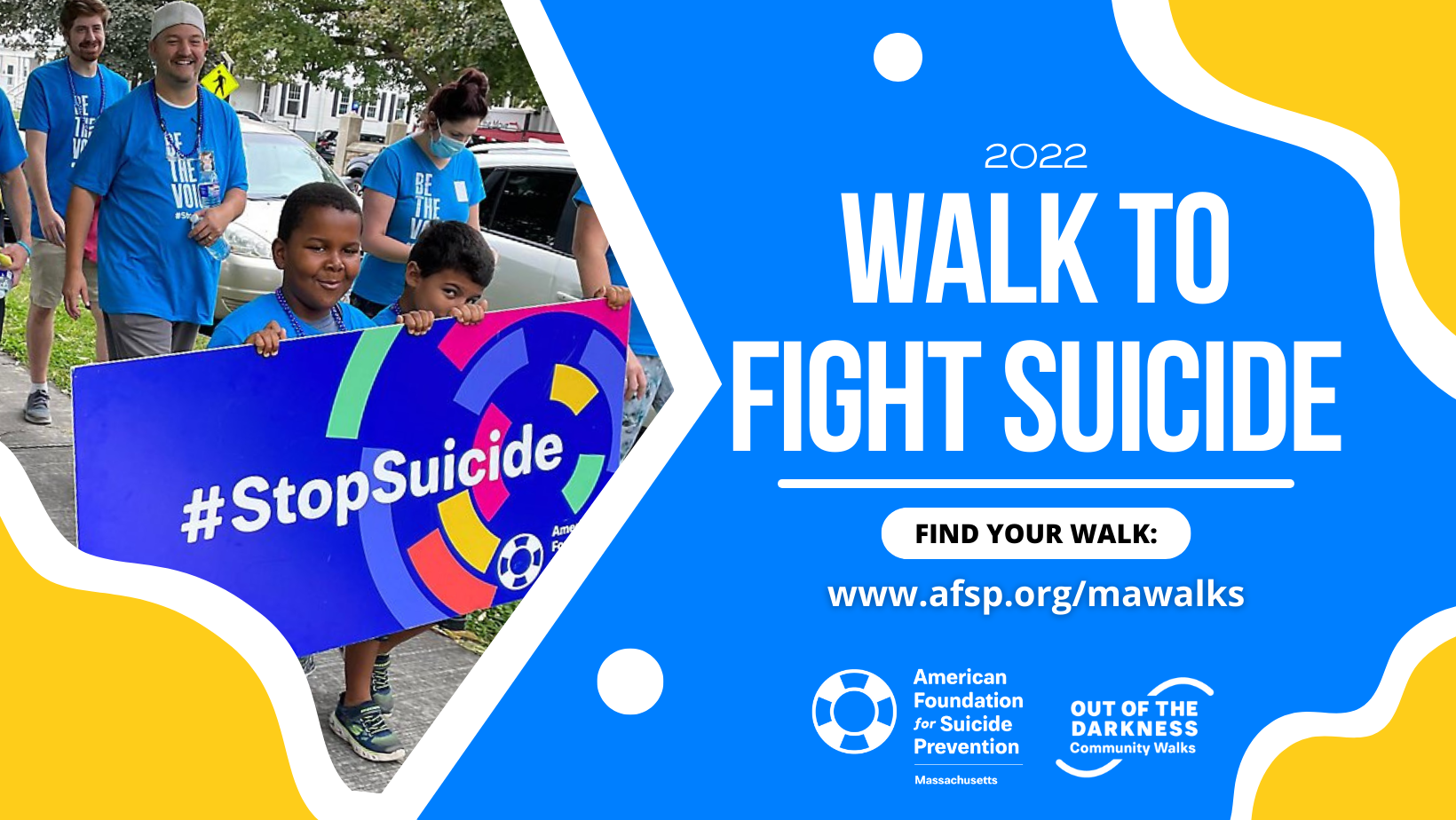 GIVE BACK PARTNER
We are so excited to announce an apparel partnership with happii! Founded by a mom with depression and anxiety, happii's mission is to support your mental health through positive affirmations that you can wear and see daily. Some of our favorite designs include You Are Enough, Shine in the Darkness, and KEEP GO;NG. Check out these designs and more at happii.today. A portion of every purchase you make will go to support local and national suicide prevention efforts.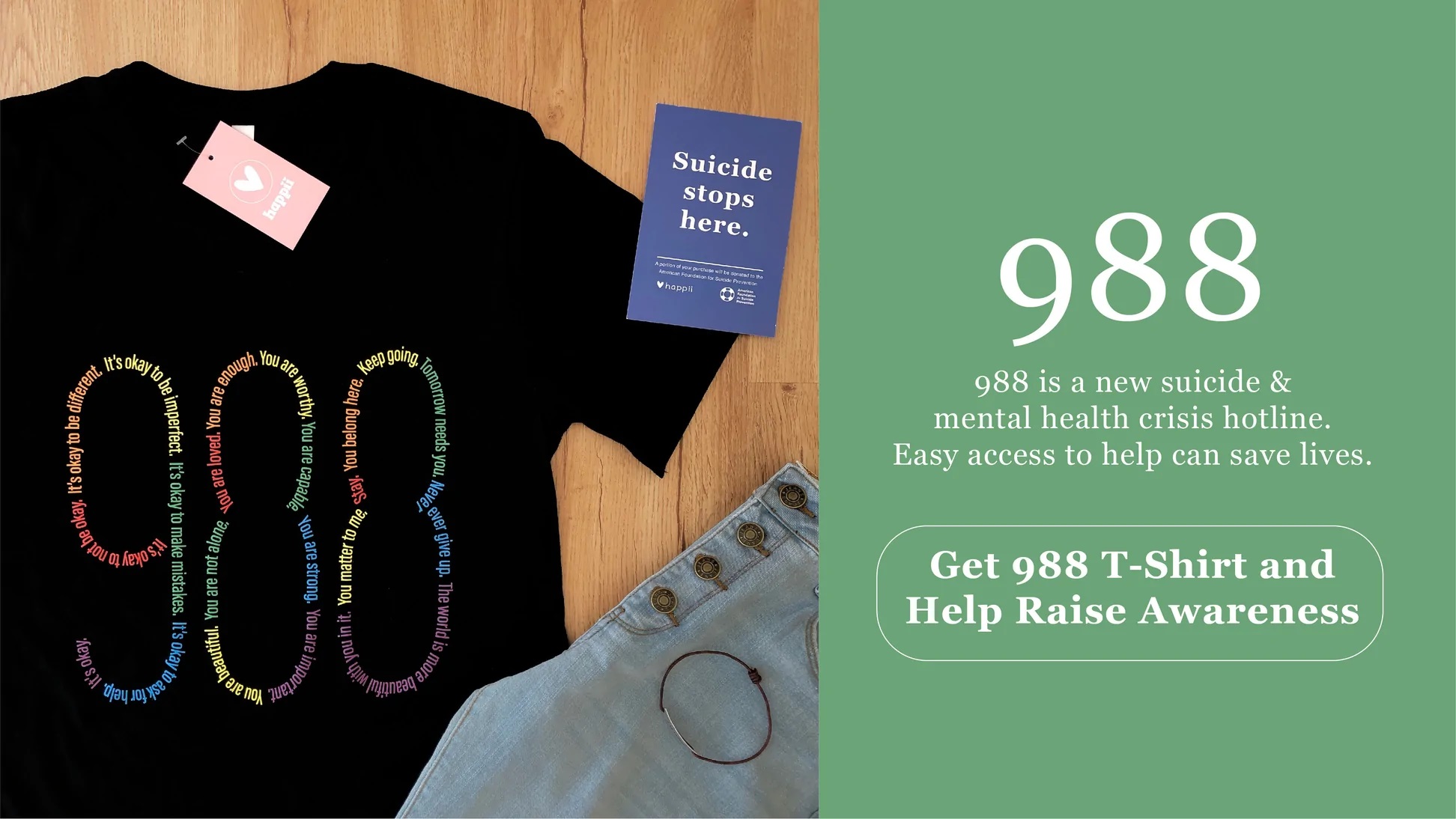 Chapter updates and stories