It's Okay to Say Suicide: How We're Encouraging Conversations in Dentistry and Beyond
14 Jun 2022 — 4 min read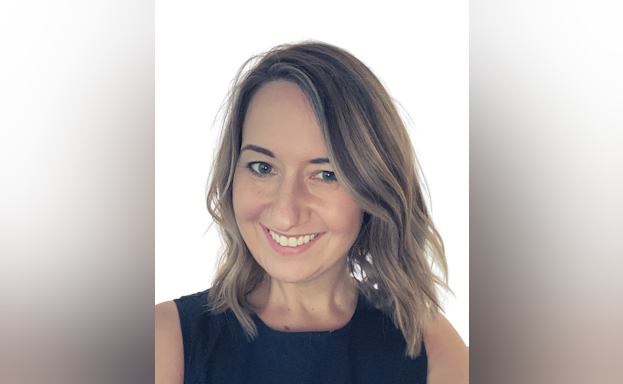 It was ten days before Christmas of 2017 when my family lost my brother to suicide. I can still remember the moment my dad called to break the news. I was in disbelief. How could Jason – the brother who always seemed so happy, the proud father of three kids, the devoted husband to a loving wife – take his own life? He just didn't fit the profile I had in my mind of someone who could do this. I cried from dusk till dawn, desperately trying to wrap my mind around it. This had to be a mistake; maybe a bad dream that we would all soon wake up from. There was just no way Jason could have left us. Not like this. Not right before Christmas. And certainly not without a reason we could understand.
When I returned to work immediately following his death, only a handful of close colleagues knew what had happened. I was greeted by dozens of co-workers asking, "How was your time off?" and, "Did you have a good holiday?" Unable to hide my grief, I shared that my brother had passed away suddenly, just before the holidays. After expressing their condolences, everyone had two questions. First, "What happened?" followed immediately by, "But why?"
One by one, I explained that no, he had not gone bankrupt or run into financial ruin. No, he hadn't lost his job or discovered his wife was cheating. On the contrary, it looked like Jason had everything to live for. The truth was, he lost his battle with depression – a battle that none of us knew Jason was fighting.
As I learned more about Jason's journey over the coming weeks, one thing that struck me was the stigma surrounding depression, mental health, and asking for help. The "why" finally became clearer. As close as we were, Jason never once shared or gave any indication that he was struggling. He didn't feel like speaking openly – not even with those closest to him – because of the embarrassment and shame he associated with asking for help.
I soon realized that although we've come a long way in terms of how the general public thinks about mental health, that sense of shame extended to myself, as someone bereaved by suicide. I was confused, lonely, isolated, and struggling with processing my grief – yet I felt like I couldn't talk about it with anyone. I didn't want to make people uncomfortable with such a heavy topic, and I didn't want to burden my family with any more pain than they were already enduring. I felt like I couldn't say suicide.
It wasn't until a few months later, when my sister introduced me to the American Foundation for Suicide Prevention, and we participated in our first Out of the Darkness Walk, that I realized there are thousands of people who felt the same way I did. People who desperately needed, and wanted, to talk.
This became even more clear when the company I work for – Darby Dental Supply, a leading U.S. distributor of dental supplies – was contacted by the local AFSP chapter with an opportunity to sponsor their local Out of the Darkness Walk on Long Island, New York. Not only did Darby participate as a Presenting Sponsor, but we formed a team named "Team Darby for Hope" and launched an internal campaign to bring awareness to suicide prevention. The response throughout the company was overwhelming. Co-workers, friends, and family walked together in solidarity and began to share their own stories about how suicide has touched their lives. This opened the floodgates for conversations that people had always been too afraid to have. I realized that having a connection to this cause isn't uncommon; people just feel hesitant to talk about it. Employees shared resources with each other and those outside of our organization – opening the door for conversations with customers within the dental industry, who shared how they'd been touched by suicide.
It became clear that these conversations, about a topic which once seemed taboo, was critical to have not only within our own organization but within the industry and community at large. With the knowledge that suicide is a leading cause of death, and can be prevented, we knew we could use our voice to raise awareness and bring hope to those who need it. Darby's commitment to becoming an advocate for mental health has never wavered since. The company has supported AFSP as the Presenting Sponsor for the local Out of the Darkness Walk every year, and kept the conversation going throughout the year by hosting AFSP's "Talk Save Lives" education presentations for our employees. This May, we launched our first campaign in support of Mental Health Awareness Month – an outward initiative focused on destigmatizing mental healthcare and encouraging conversation among the dental community. In addition to giving financial support to a number of nonprofit organizations who support mental health, we shared valuable resources and created our own educational content with our customers, partners, and employees.
If I've learned anything through my journey in grieving Jason's death and seeking to understand, it's that we have to talk about mental health. We have to talk about suicide — for the sake of those who are struggling and those who are grieving.
Too many times, people have suffered in silence because they were afraid to ask for help or even simply talk about suicide. The silence is deafening to those in crisis, and we can't continue to whisper and hope it goes away. It's okay to say suicide.